Brief
Each year Spredfast hosts its annual customer summit, a three-day conference focused on the top trends and best practices in social media marketing. The event brings hundreds of the best minds in social together in Austin for a thought-provoking, fun filled event.  I was tasked with designing various elements for the event including the main stage, keynote presentations, awards, t-shirts, digital properties, etc. As the only designer on this complex project, I had to work closely with our event management company as well as staff from ACL Live at the Moody Theater in order to coordinate and pull together this complex visual stage. 
Process
The centerpiece of the main stage experience were the three central screens.
I deliberately chose to break outside of the typical event presentation format in search of a better way to engage the audience with a content display system that was incredibly easy to understand, and that could be universal throughout the duration of the conference. Two large 16:9 screens flank a single, square screen. The 16:9 screens functioned in one of two ways. The first mode was a mirrored mode, where each screen would display the same content. The second display mode split text content and visual content. The central screen was reserved for session titles and presenter information, and very deliberate 'emphasis' points during the keynote presentation. The audience simply had to glance at the center screen to get their bearings on who was speaking, what they were speaking about, or what was the single most important piece of information at a given time. 
Hexagonal side screens were used to display social content driven by #SFsummit, further bringing social data to the forefront of the event.
Instead of cramming text and visuals onto the same slide, this screen configuration challenged the typical conference screen layout, leading to a much more approachable, digestible visual experience for the audience.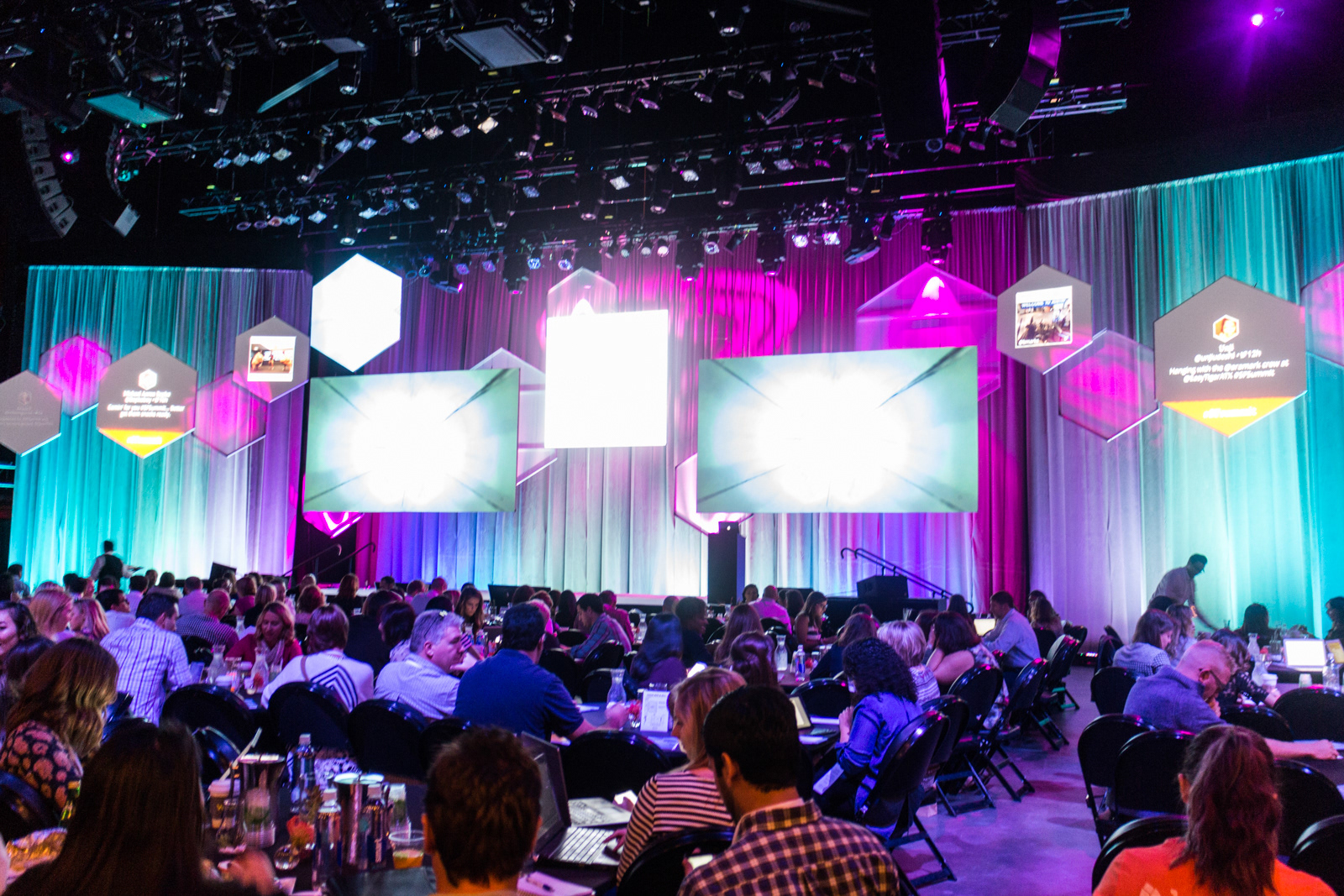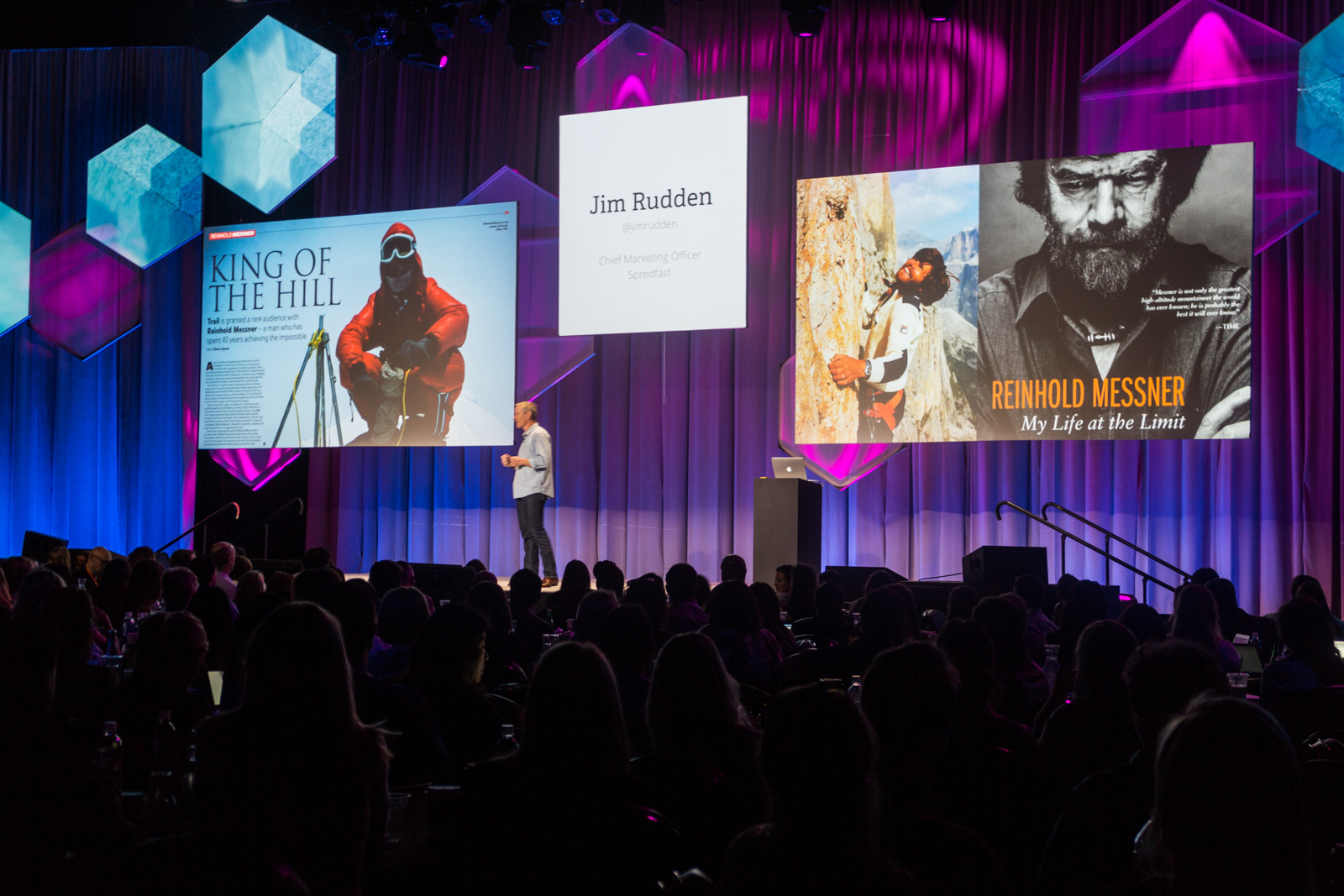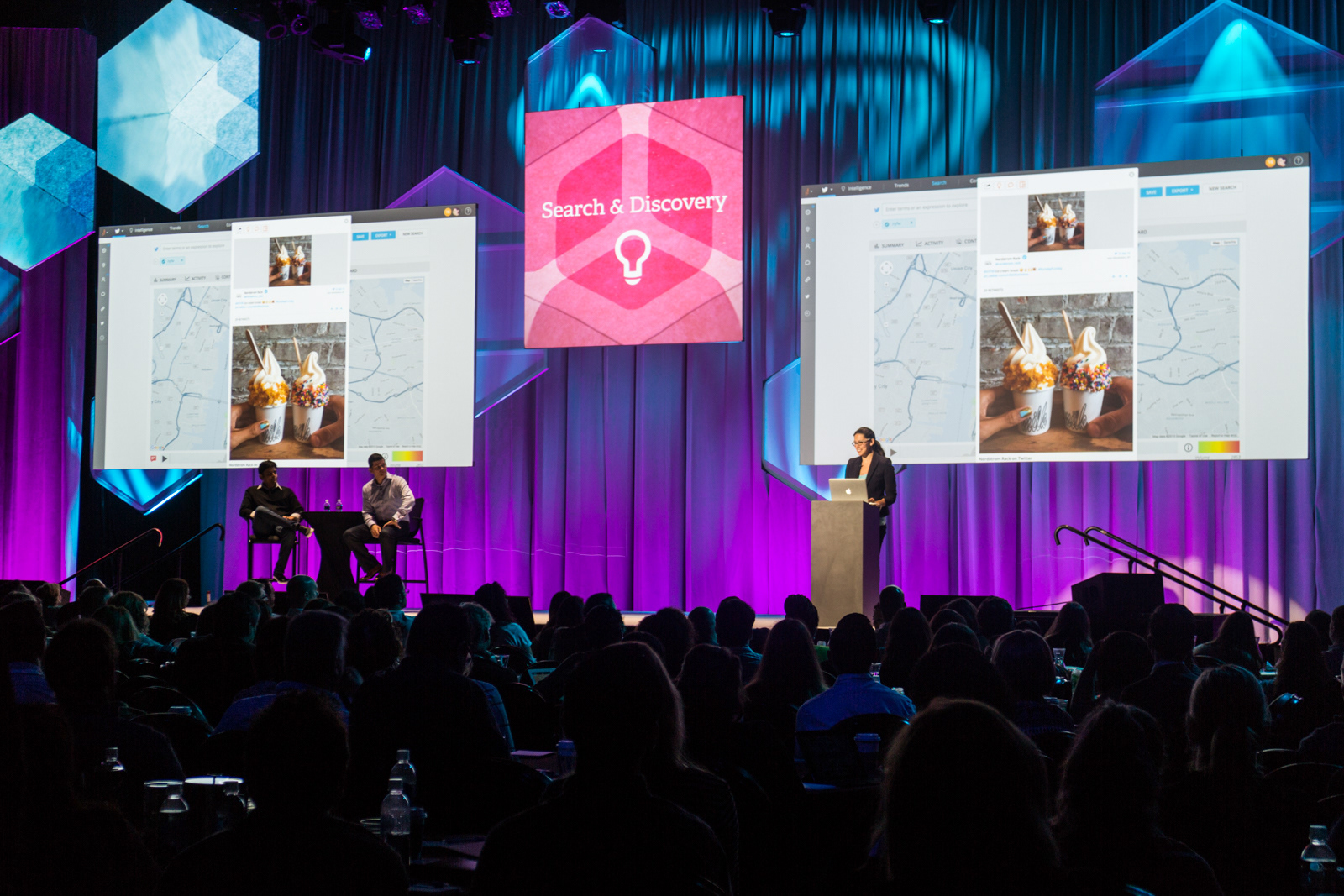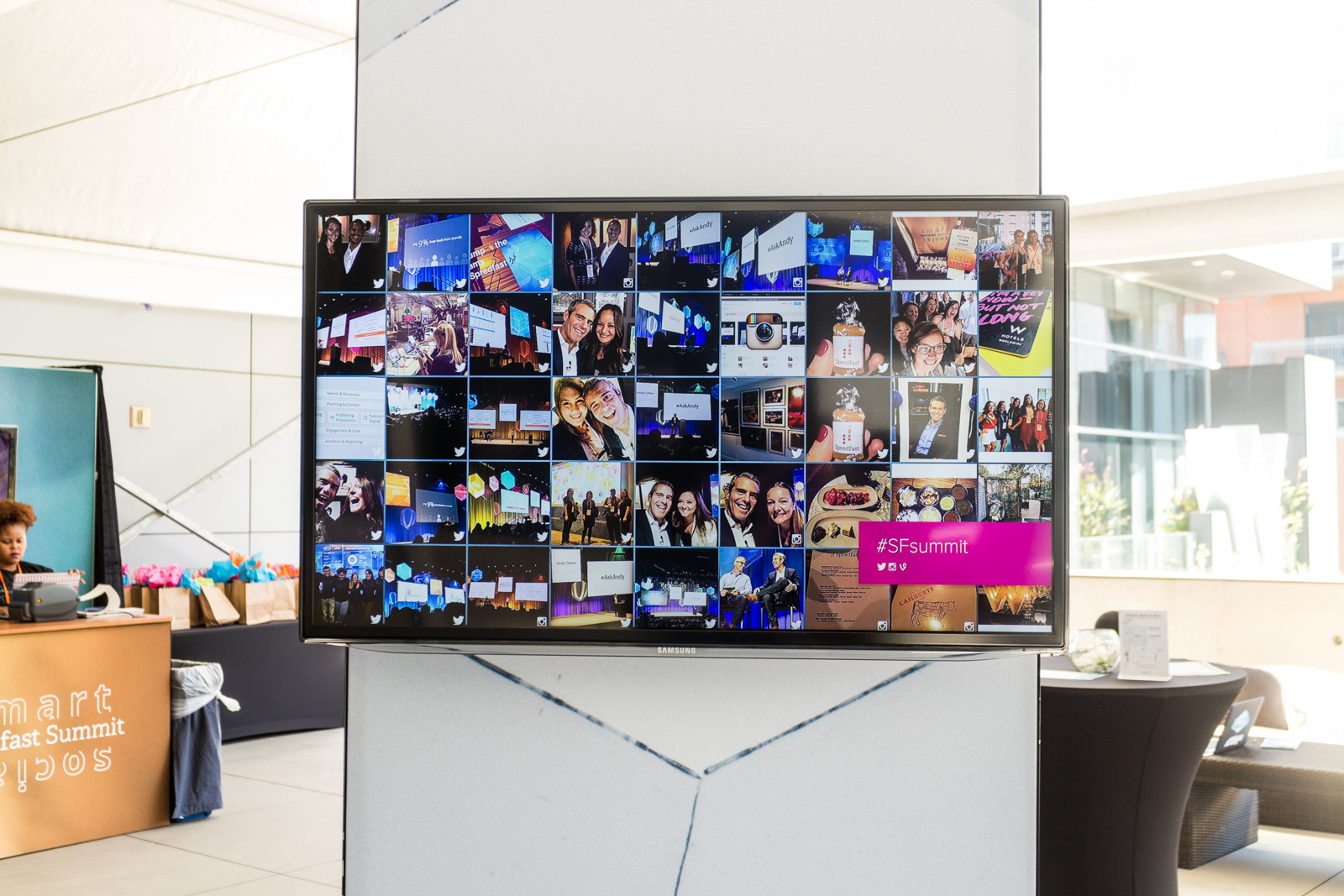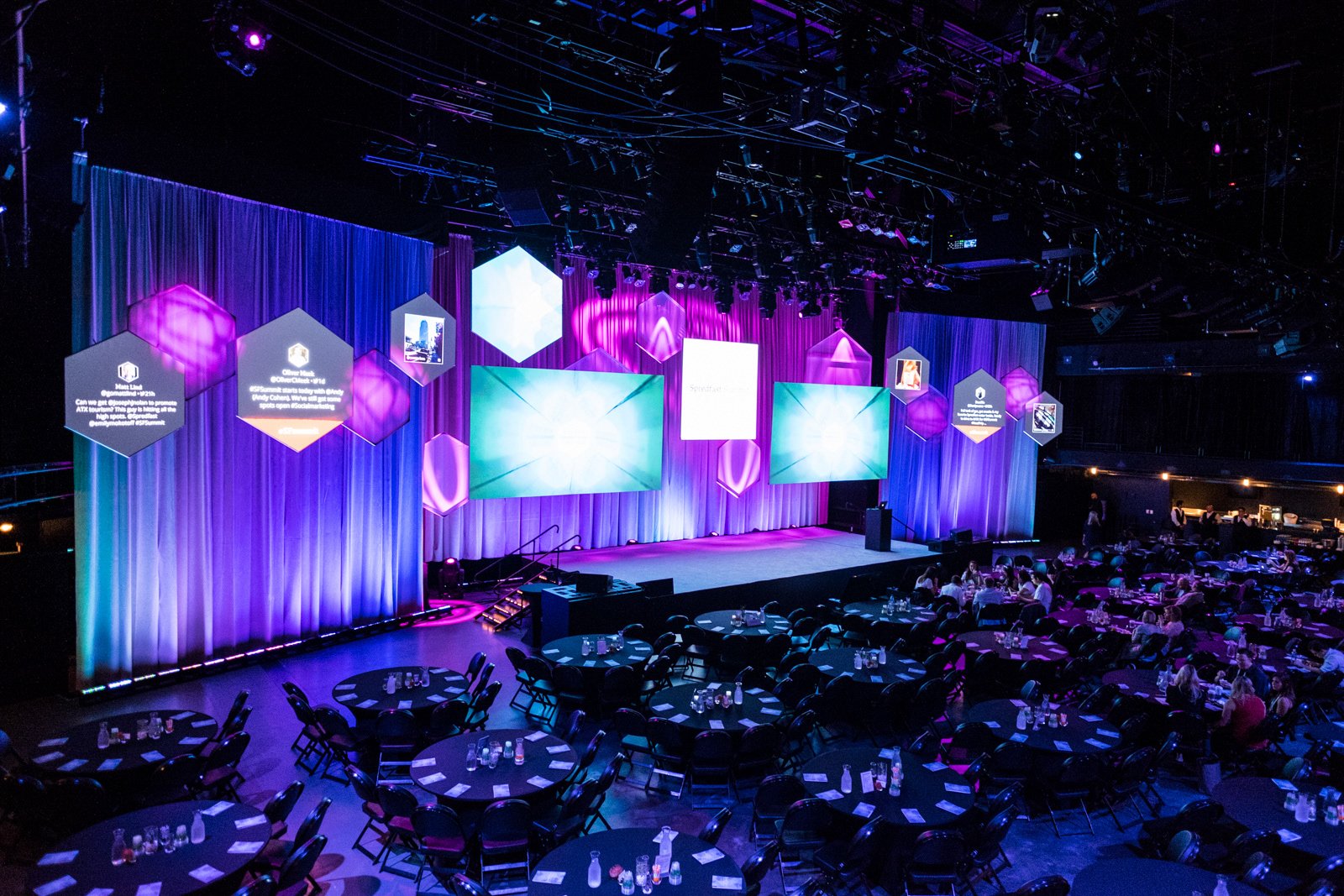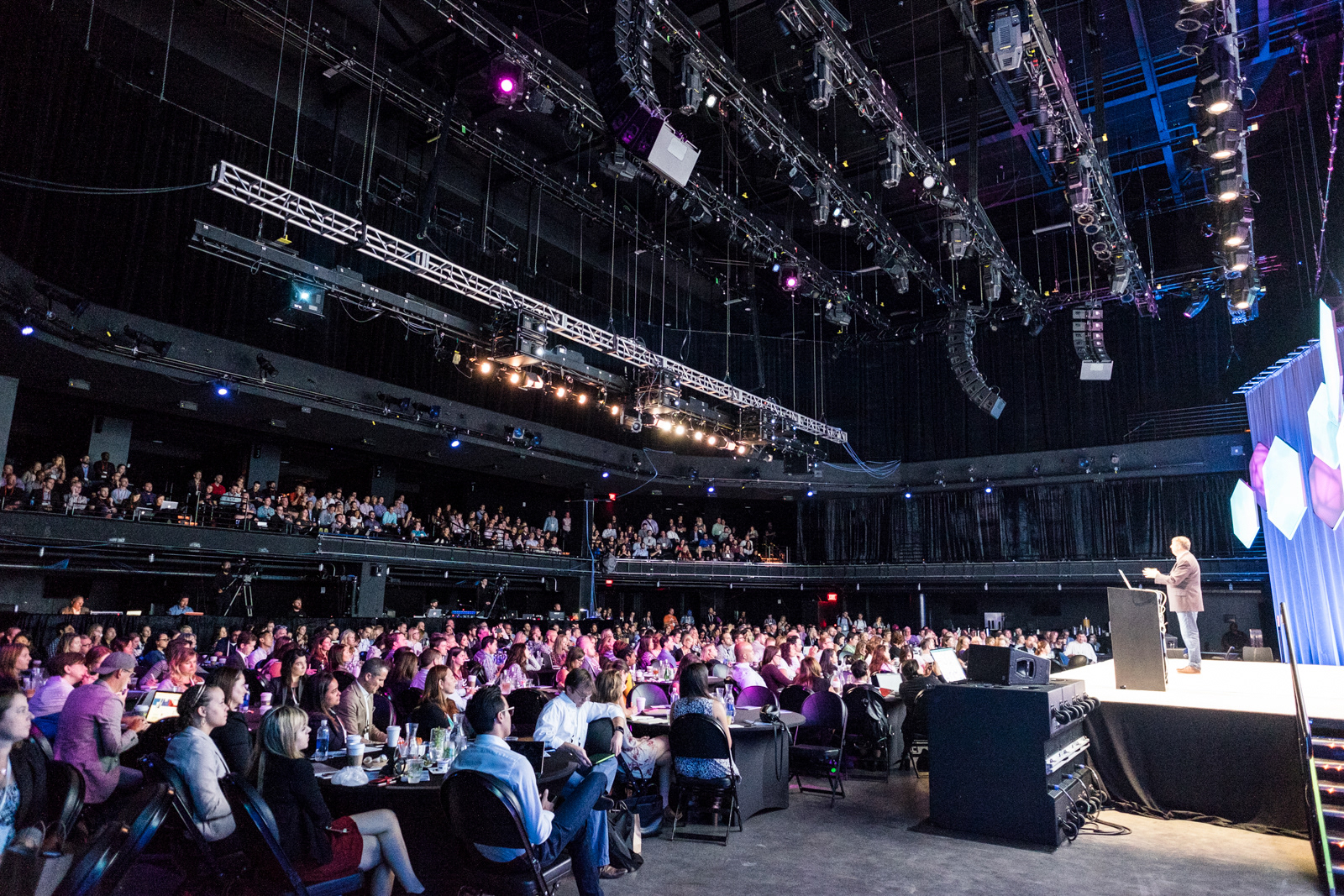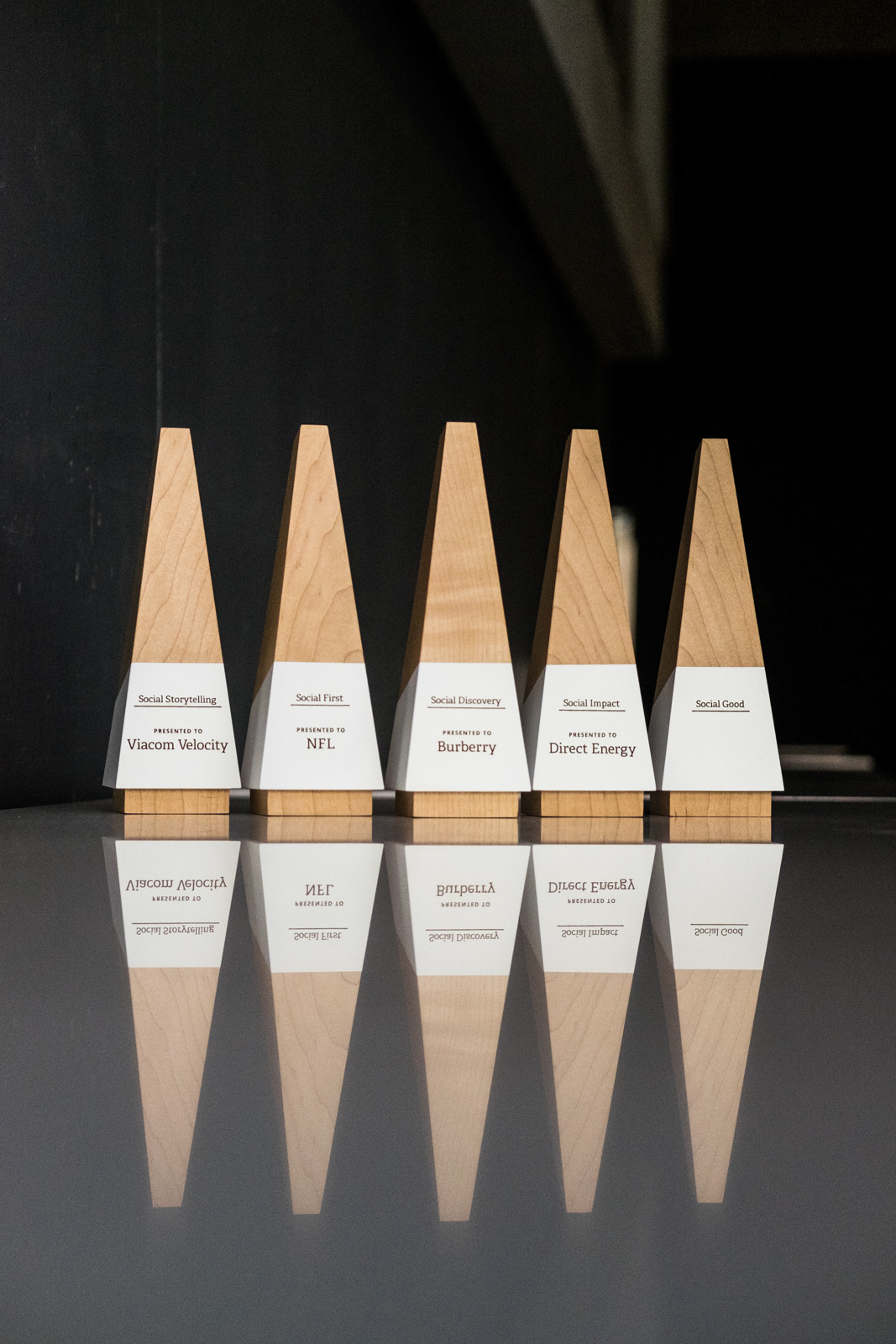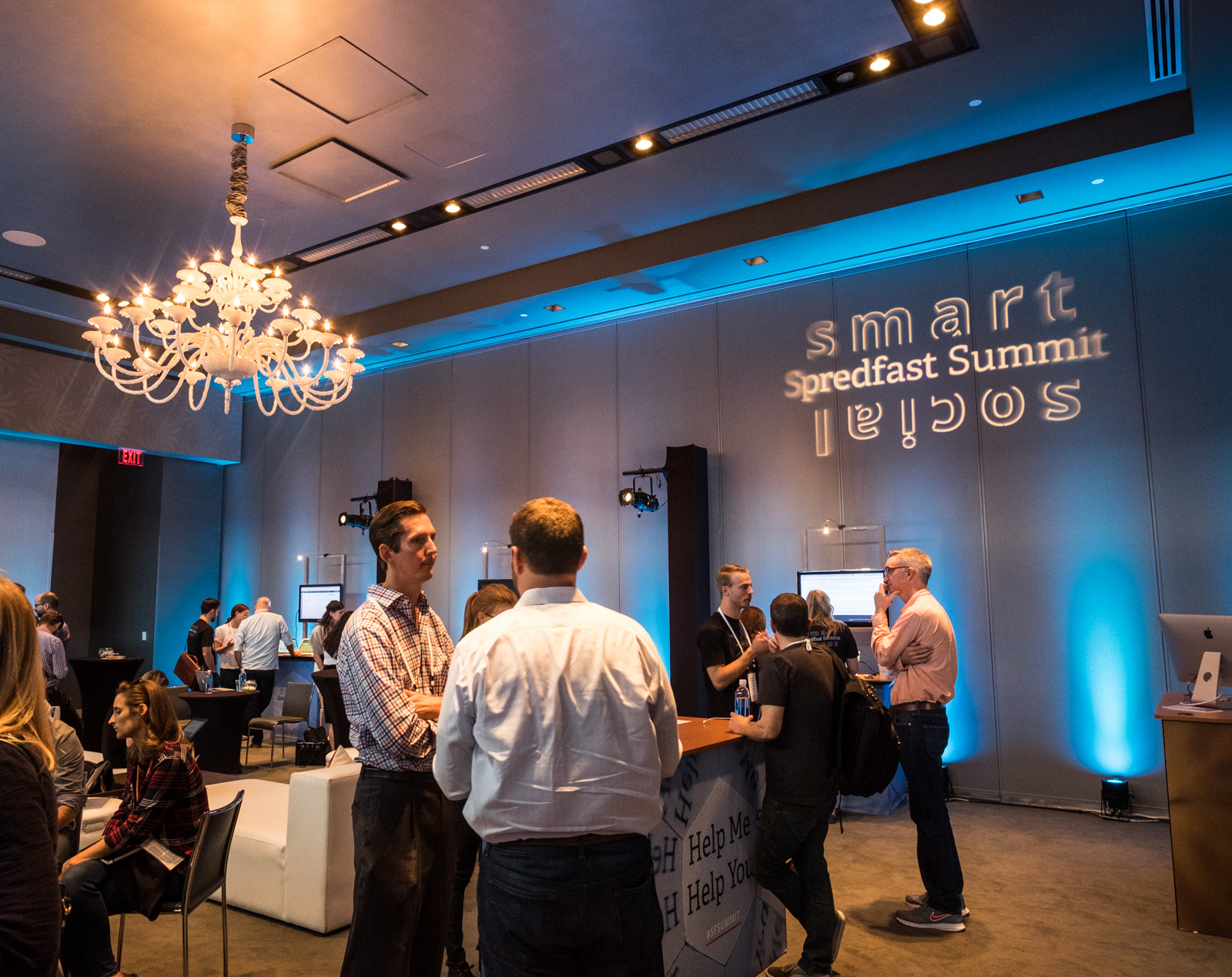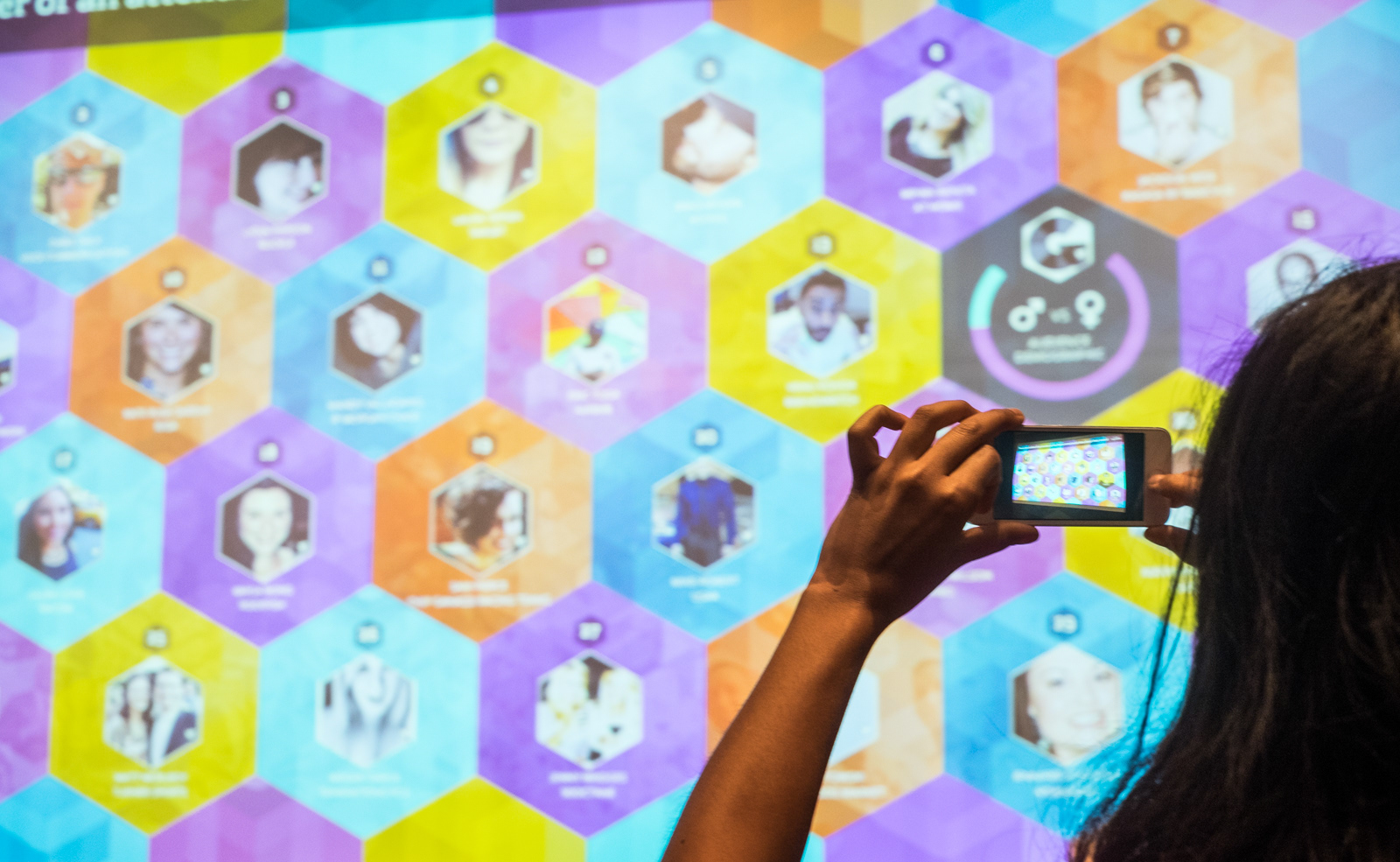 Below:
Initial concept sketches for the main stage setup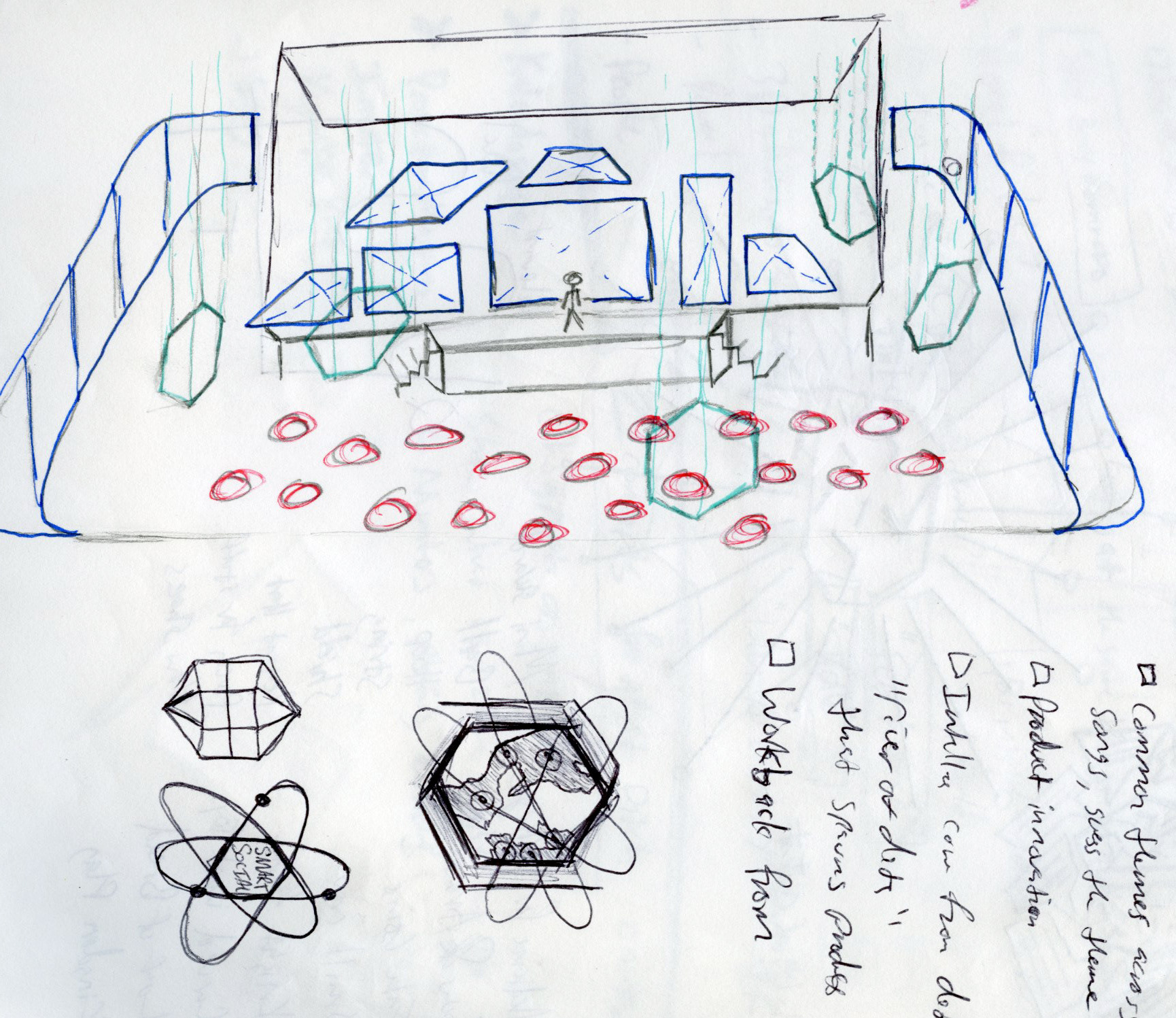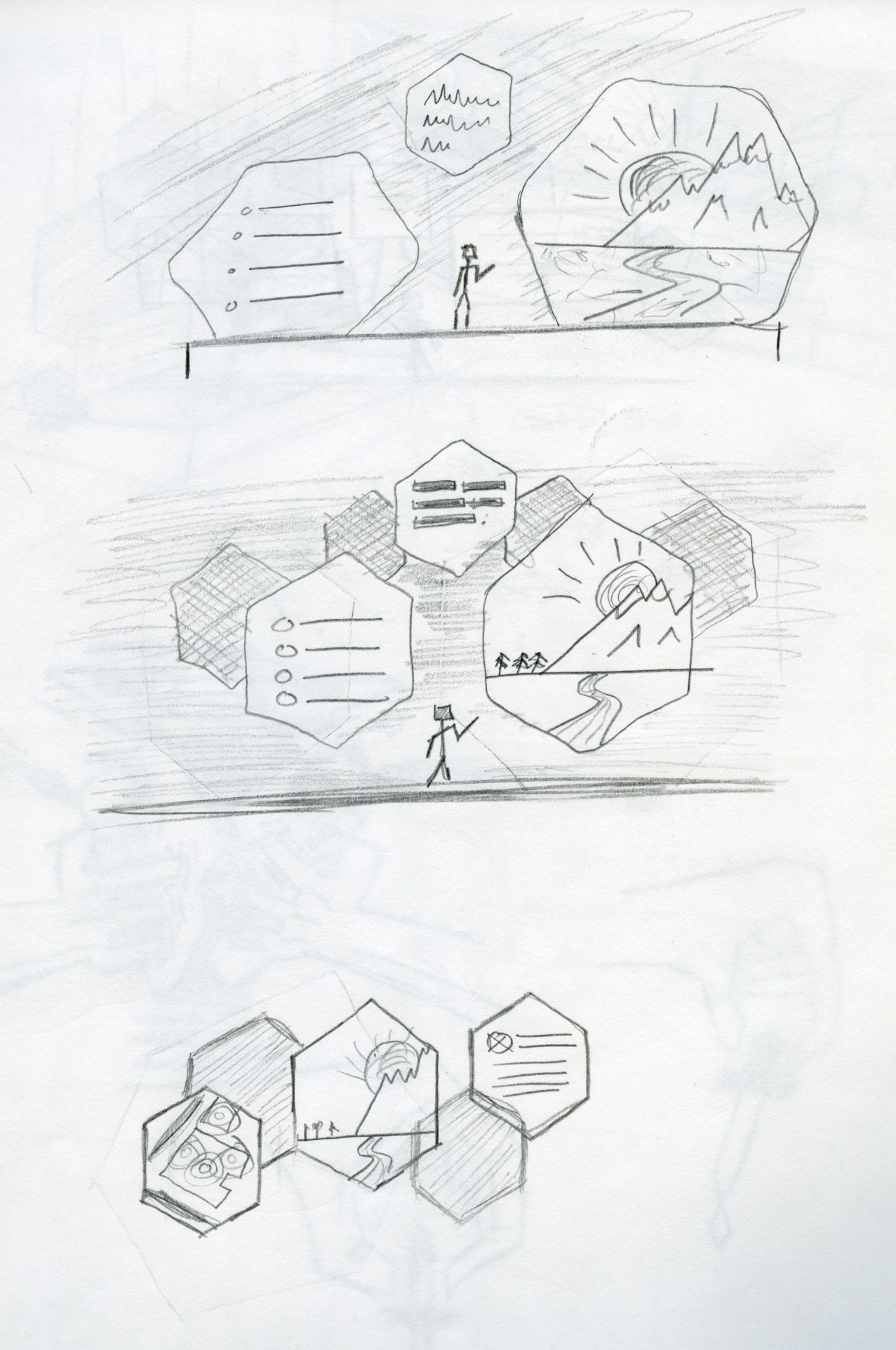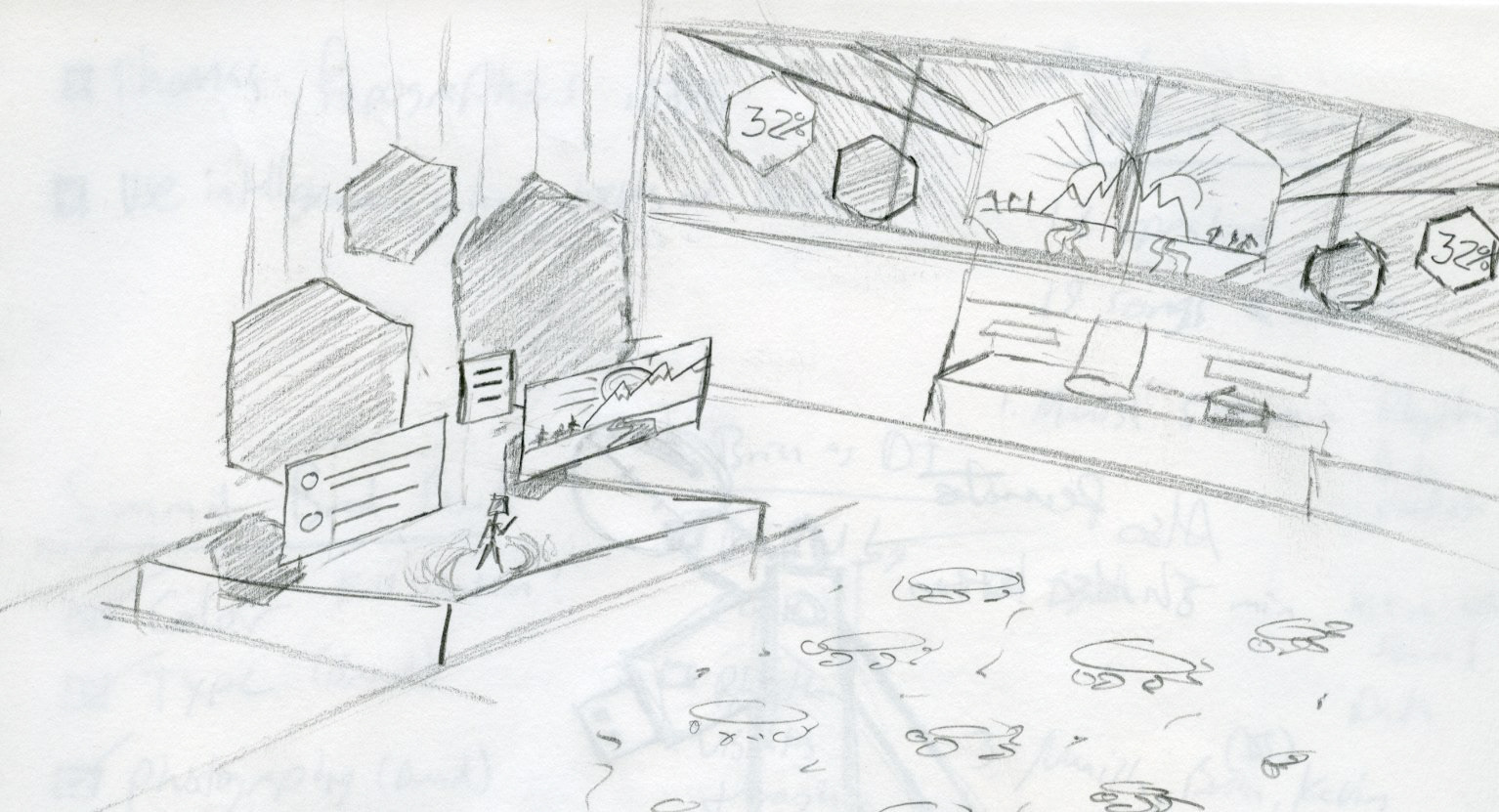 Below:  

Initial event branding concept work and initial digital executions. While the concept shown here wasn't ultimately chosen for the event visual theme, it represents a lot of great work and what (I feel) was the best visual direction for branding the event. The big, bold and thought provoking visuals are typical of my preferred style and approach to event branding.