Brief
The Mass Relevance events team approached me with an opportunity to create a complex social visualization geared towards analyzing and displaying during events.  The visualization (or 'viz') needed to display top tweets from social influencers with verified accounts, top retweets on a per hour basis, graphically represent trending topics and pull in photos and videos from several sources.
 Process
With the goal of re-use and re-purposing in mind, I crafted a beautifully simple viz that can easily be tailored to new events by simply changing a color scheme and re-directing the algorithm to a new #hashtag.
The first time the visualization was used at CES, it processed over 1.2 million pieces of social data, tweets, pictures and video.
Processing this amount of social data is incredibly difficult, but is made simple by using the Mass Relevance Platform. 
Translating the Visualization to Mobile Web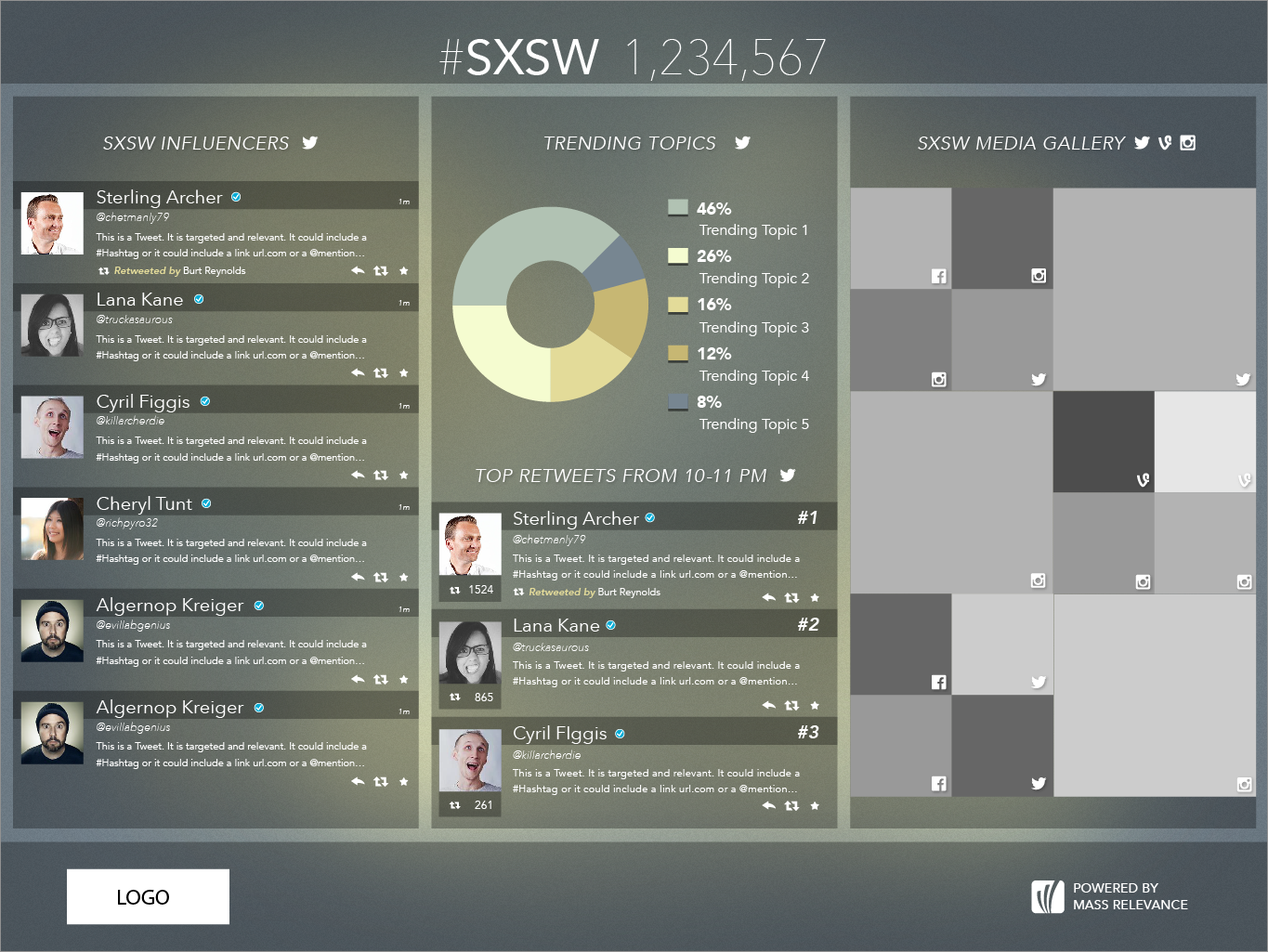 As a phase two, we re-visited this visualzation to make it suitable for mobile web.  We designed for three breakpoints to make sure the visualization looked great on most devices. The tablet landsape orientation had little changes from the original layout, but with tablet portrait and handset we had to get a bit creative with how we chose to display the information.