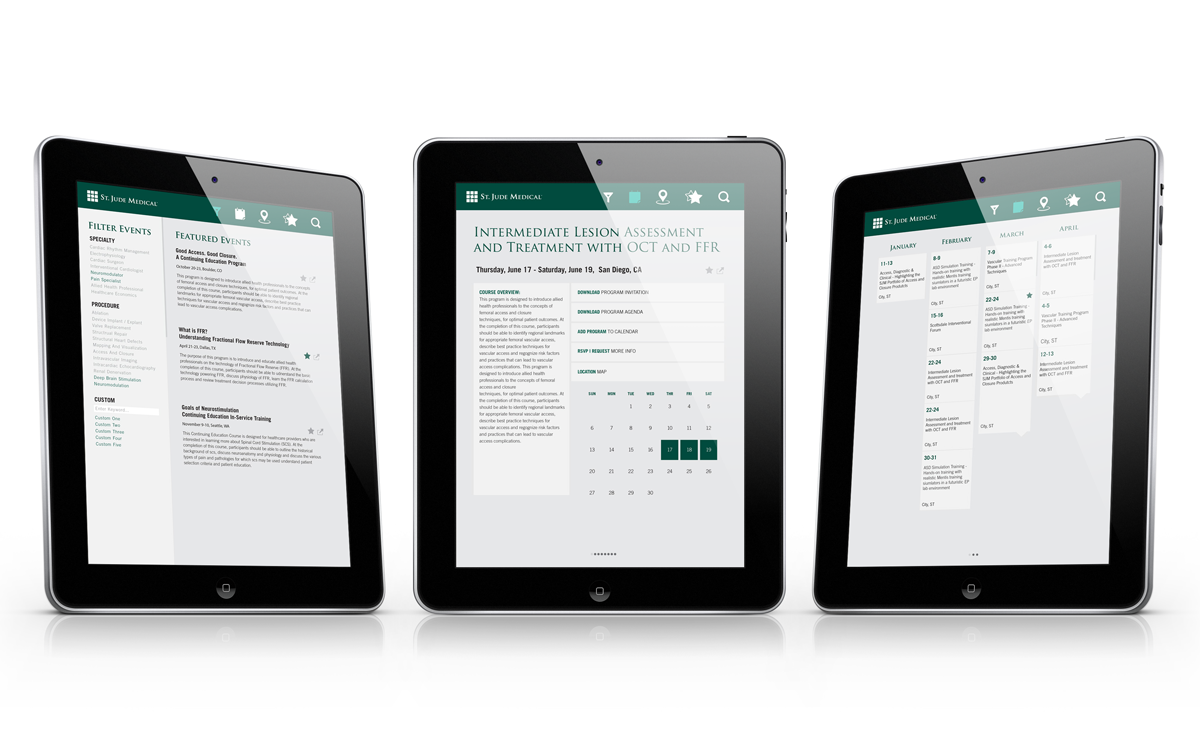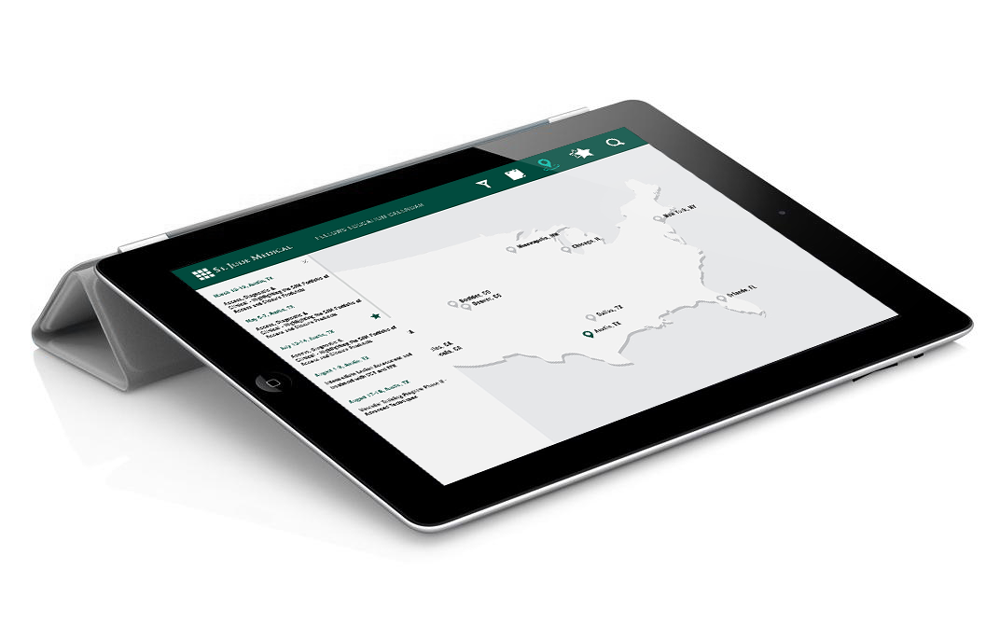 The SJM academic education team has been using an archaic system of email, singular Word and PDF documents and word-of-mouth marketing to promote attendance at their continuing education events throughout the year. Frustrated by the lack of a centralized platform for promotion and registration, they turned to the creative team for a mobile solution that would address their challenges and take their education programs and professional image to the next level.
I began at the very beginning by gathering business needs and writing user personas for the most common users of the app.  This helped me to understand their needs and how this app would help them in their day-to-day activities.  From there, I began with wireframes, ironing out functionality and exactly how the app should flow and how data would be delivered. Upon finalizing the wireframes, I moved on to visual design.  During this process I tweaked placement of several features, added visual enhancements to aid in the user experience and implemented a portrait version of the UI so the user has a consistent experience no matter what device orientation they choose.
Before moving onto the development phase, I gathered user feedback and did usability testing with InvisionApp (www.Invisionapp.com). This enabled me to test functionality and make design revisions before engaging a developer, resulting in lower project costs and shorter development times.