Brief
Spredfast's second annual Social Stage party had to be a successful follow up to the inaugural performances of Future Islands and The Flaming Lips in 2015. The party theme needed to be a natural extension of the Social Suite theme and utilized many of the same branded elements developed for the suite. To change things up a bit from last year, we decided to forgo a opening act, and instead opted for a DJ / laser show combo. DJ Tim Gutner threw down while a colorful laser show filled the Moody Theater, providing the audience with a audio visual experience that got everyone pumped for the funktastic musical stylings of Chromeo.
Process
From a event design and logistics perspective, we had a few challenges to tackle. The first was dividing up the ACL space to accommodate two brands (Spredfast and Viacom). After much discussion we decided to use the music porch to highlight the primary event branding as thats where all attendees would enter the venue. Viacom's dedicated space was on the second level (Mezzanine) and was completely branded by them, using a complimentary space theme. Additional challenges included producing key moments during the show, which were solved by the distribution of glow in the dark wristbands, a LED beachball drop as well as a balloon drop towards the end of the show. We leveraged previously existing hexagonal screen frames for the stage design. Previously these hexagon frames were used to hold screen fabric, but this year we wanted a more subtle approach. By removing all the fabric from these frames and arranging them in purposeful patterns, we created structural elements on either side of the stage that closely match our everyday branding. An anticipated side benefit of this approach is that in a lot of the event photography, we have nicely blurred hexagon elements in the background, which further reinforces the Spredfast brand.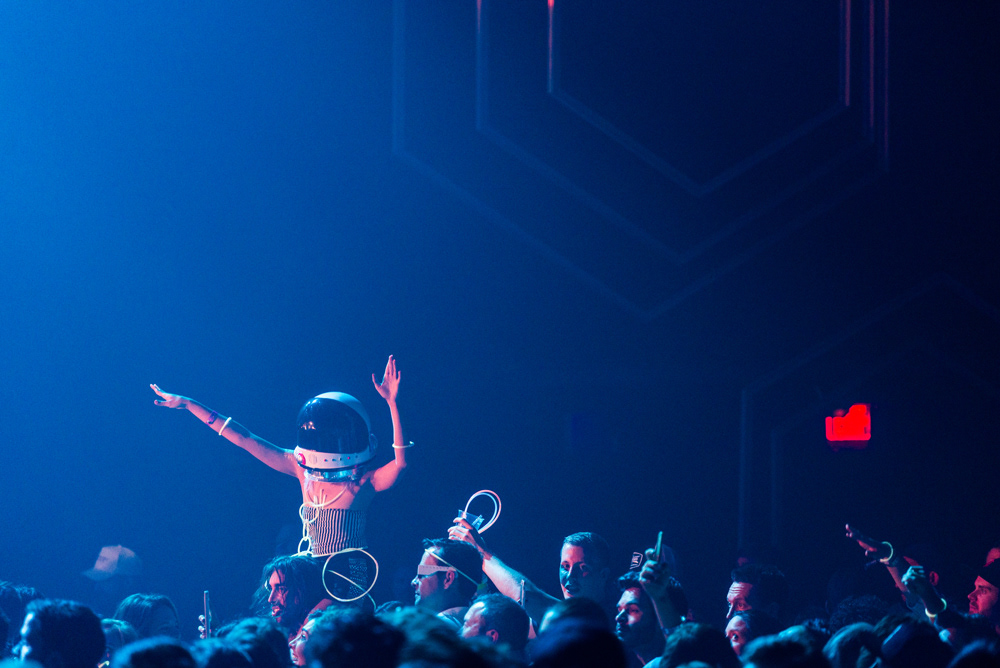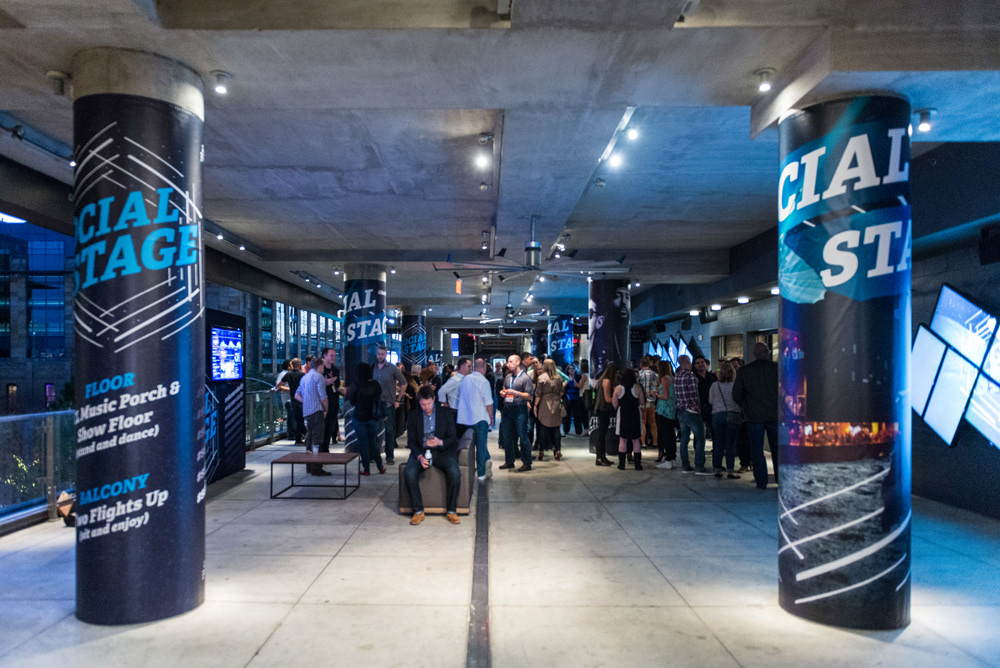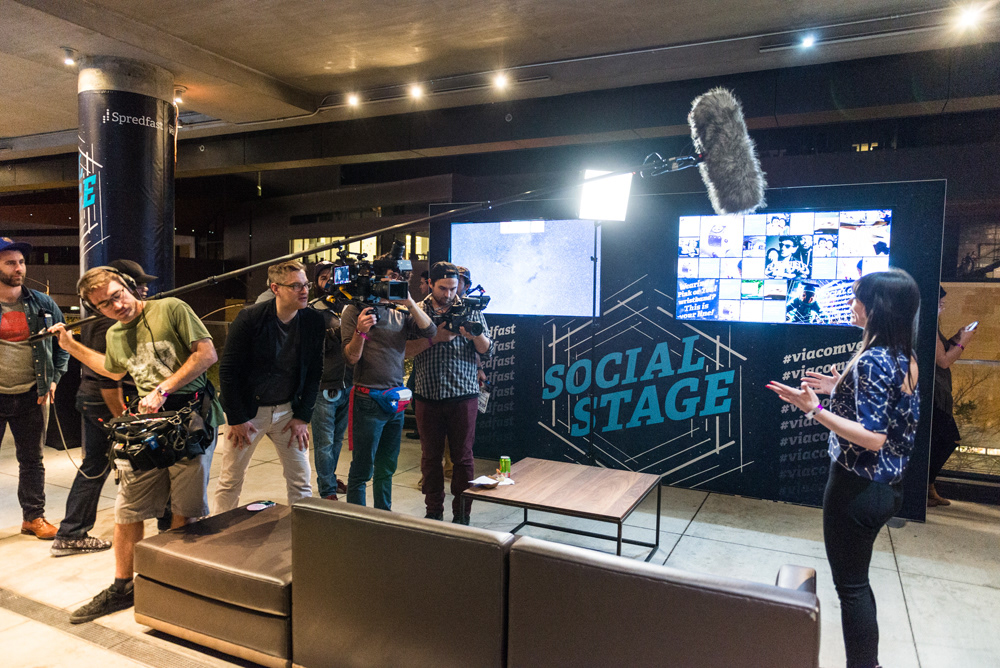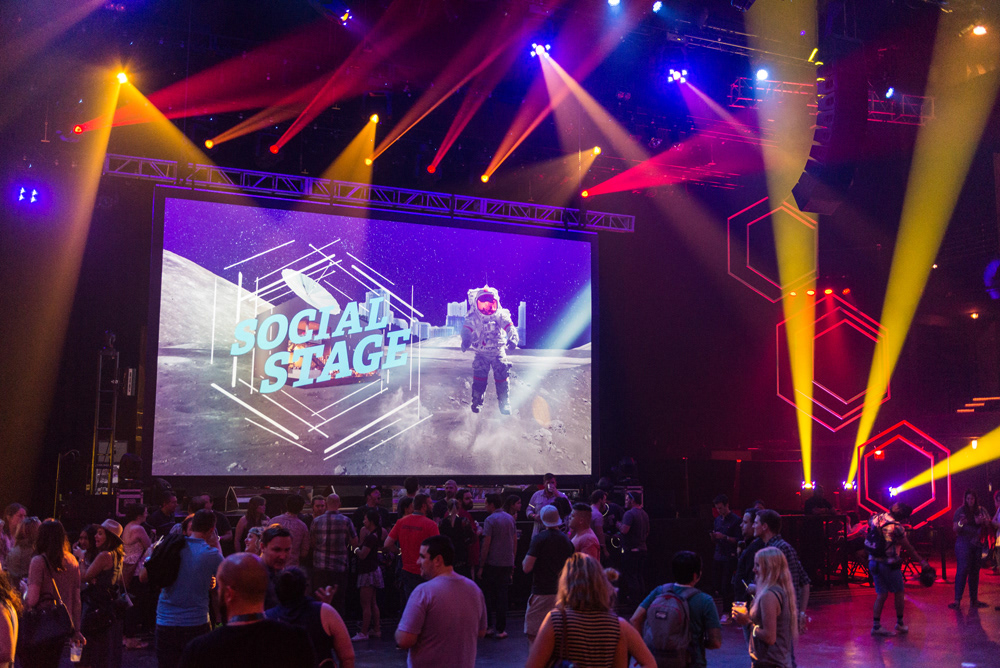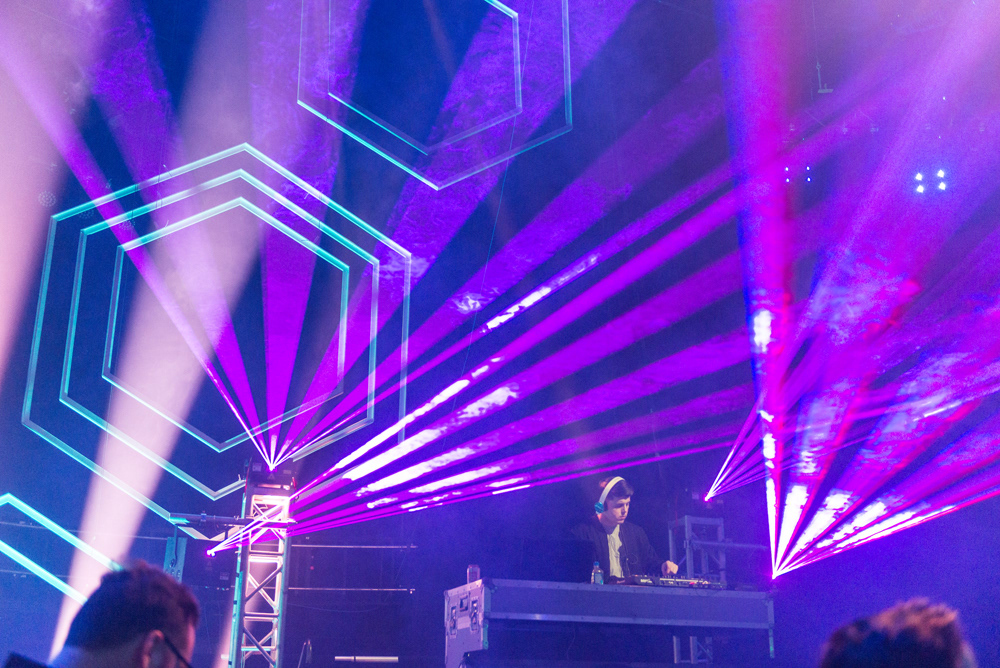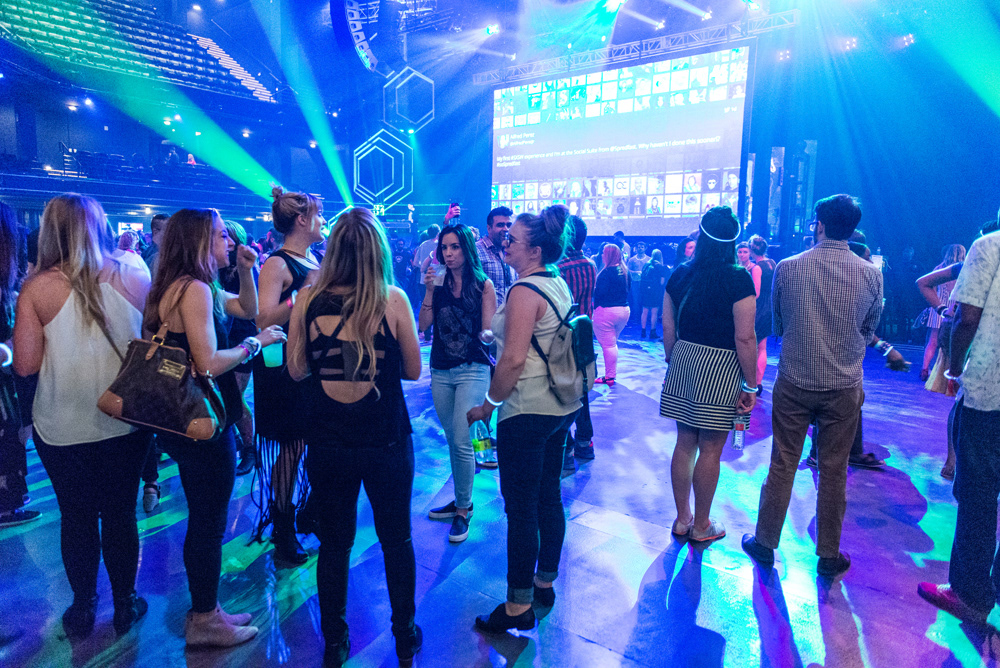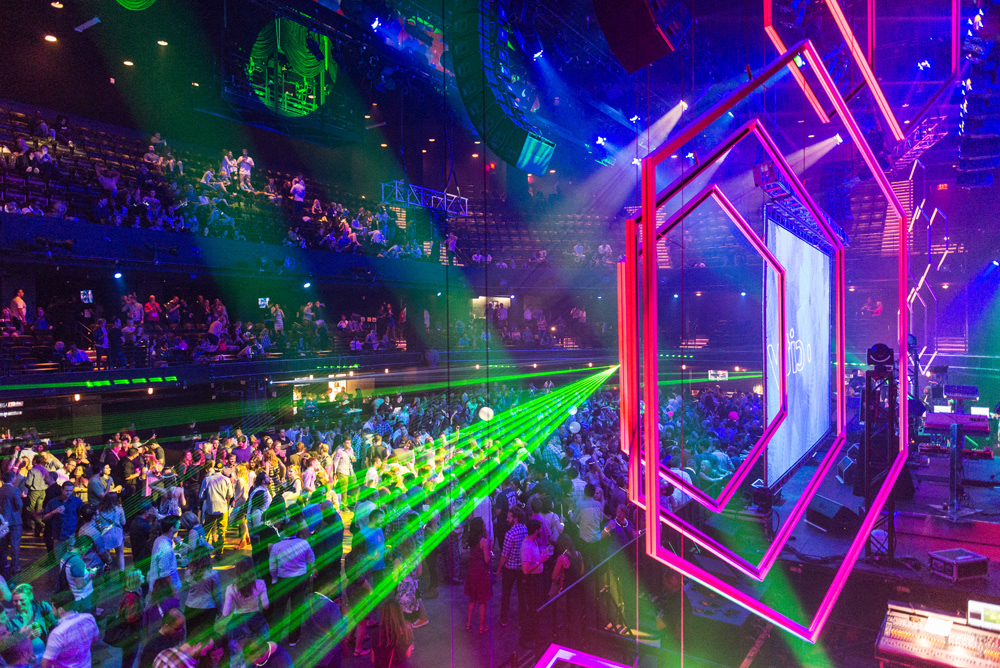 Below: animated GIF craziness!