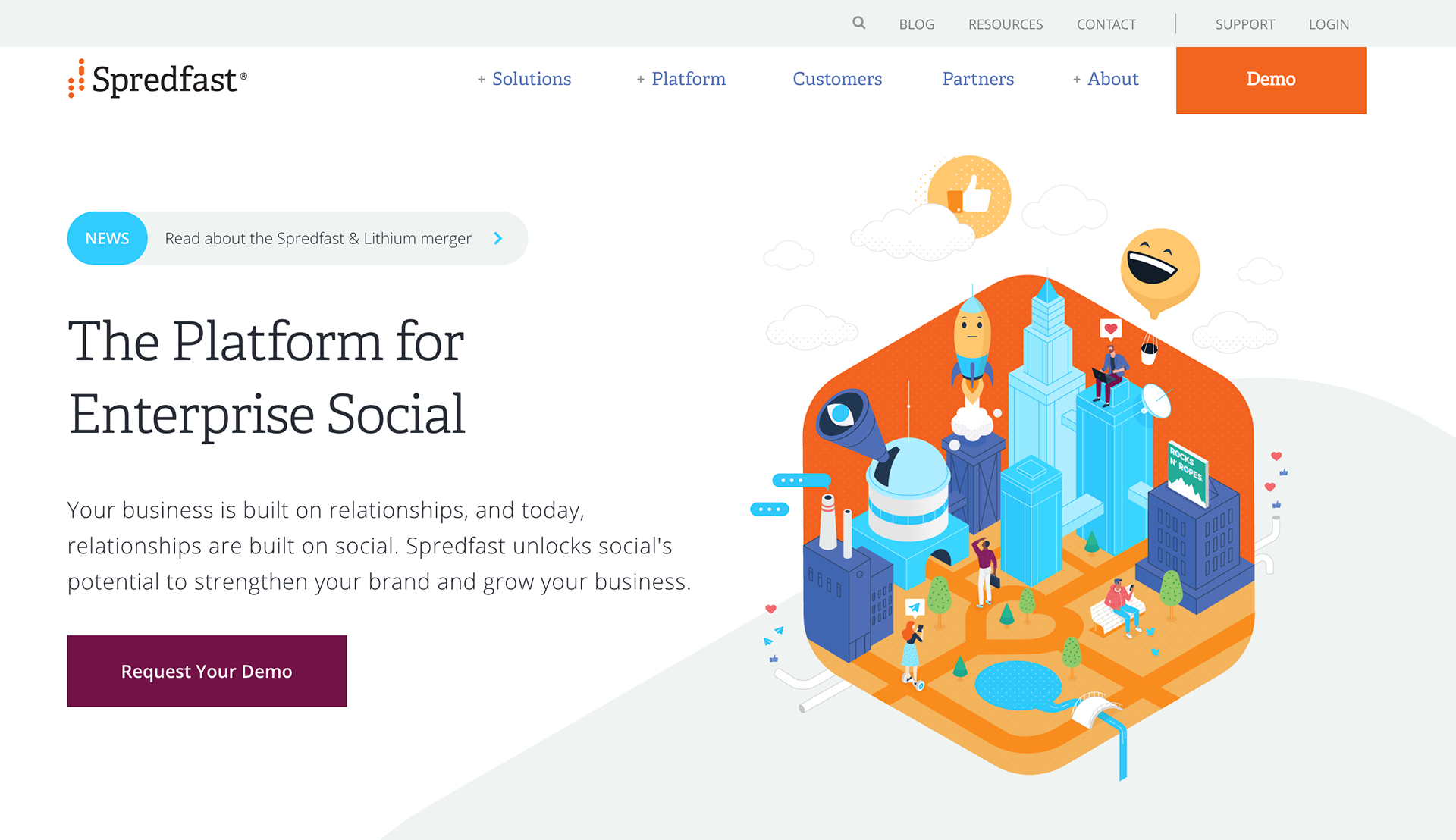 Following a visual brand design refresh, one of the fast–follow projects that any company has top of mind is their online experience. For Spredfast, that meant specifically updating our visual approach to the site, as well as a large modification of brand voice and tone...which is a massive undertaking. 

We started by looking at the data, seeing which pages made the most impact for users and sales prospects, and prioritizing them in a backlog to work against. Additionally, the core team had been chomping at the bit to address some 'small' issues like the design of the site footer.
We began, as you might imagine, with our homepage. This effort would set the tone for the rest of the pages on the site, and would also fall under the most scrutiny. From there, we addressed the About Us page, and dove into our high level solutions pages.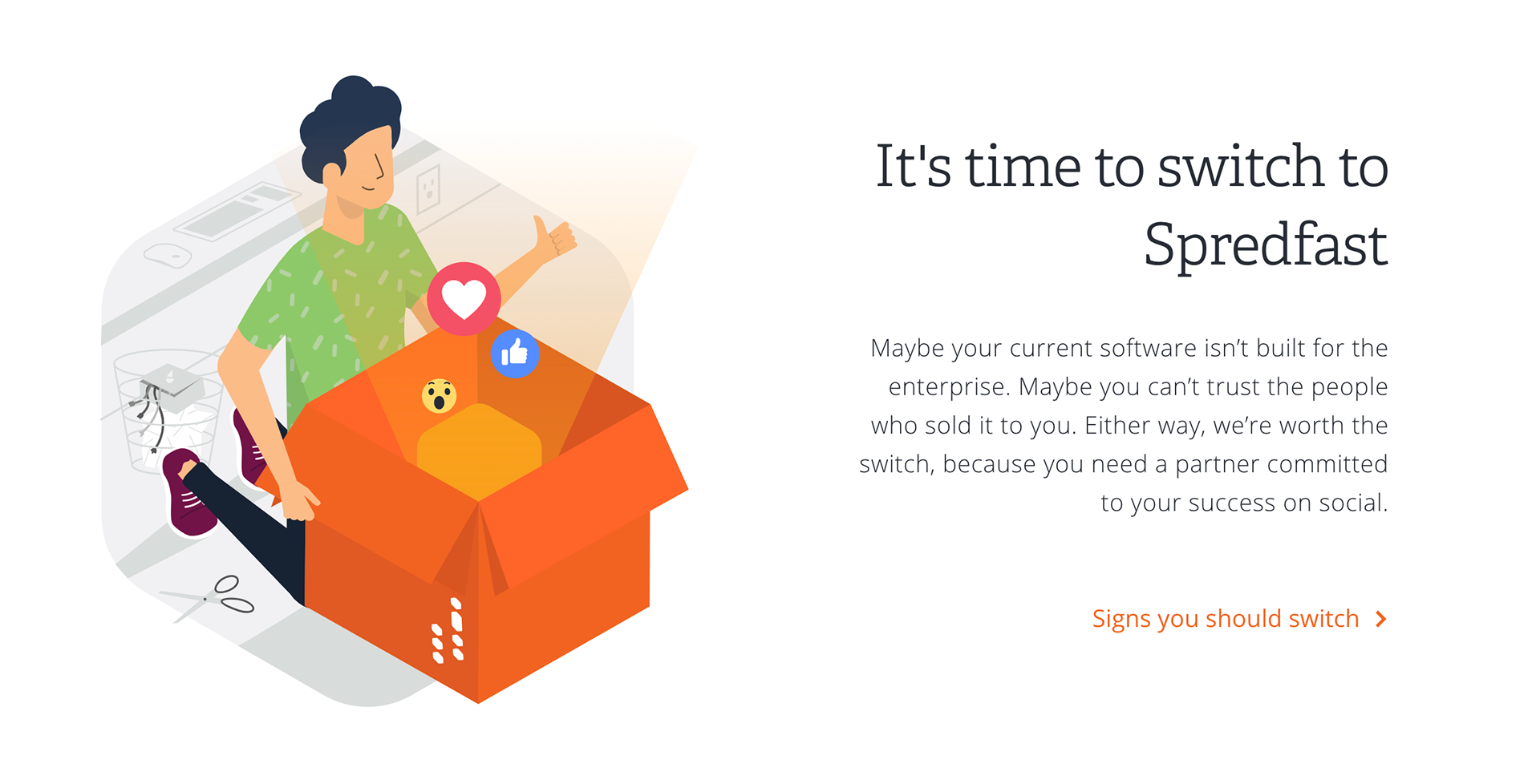 Illustration played a key role in the refreshed brand, and when paired with straightforward copy, created very effective communications and site components that drove conversion and engagement.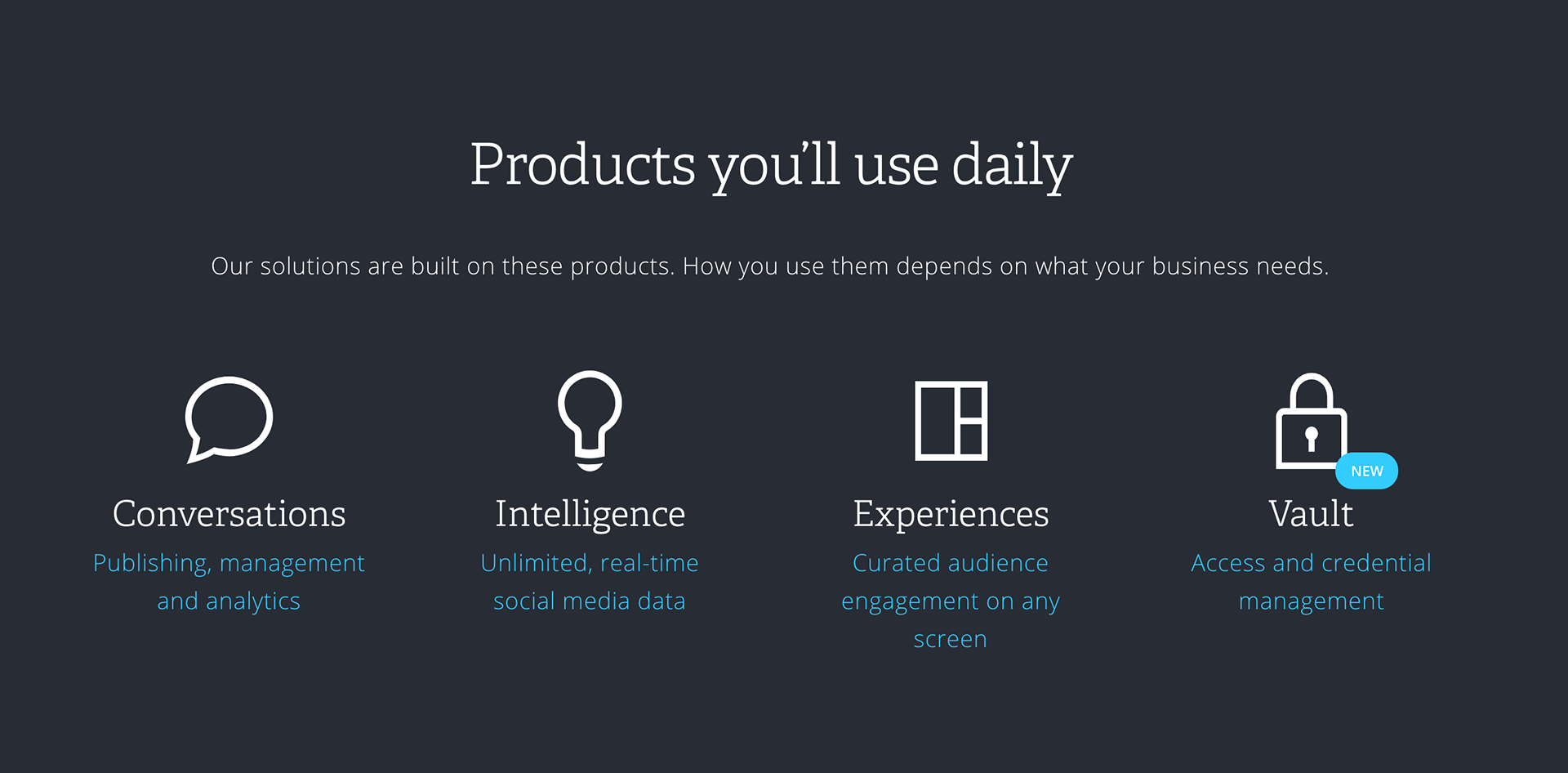 As anyone working in software knows, figuring out how to position your products and/or solutions can be a real challenge. Working with folks from across marketing and product, we crafted clear, concise messaging and positioning for both.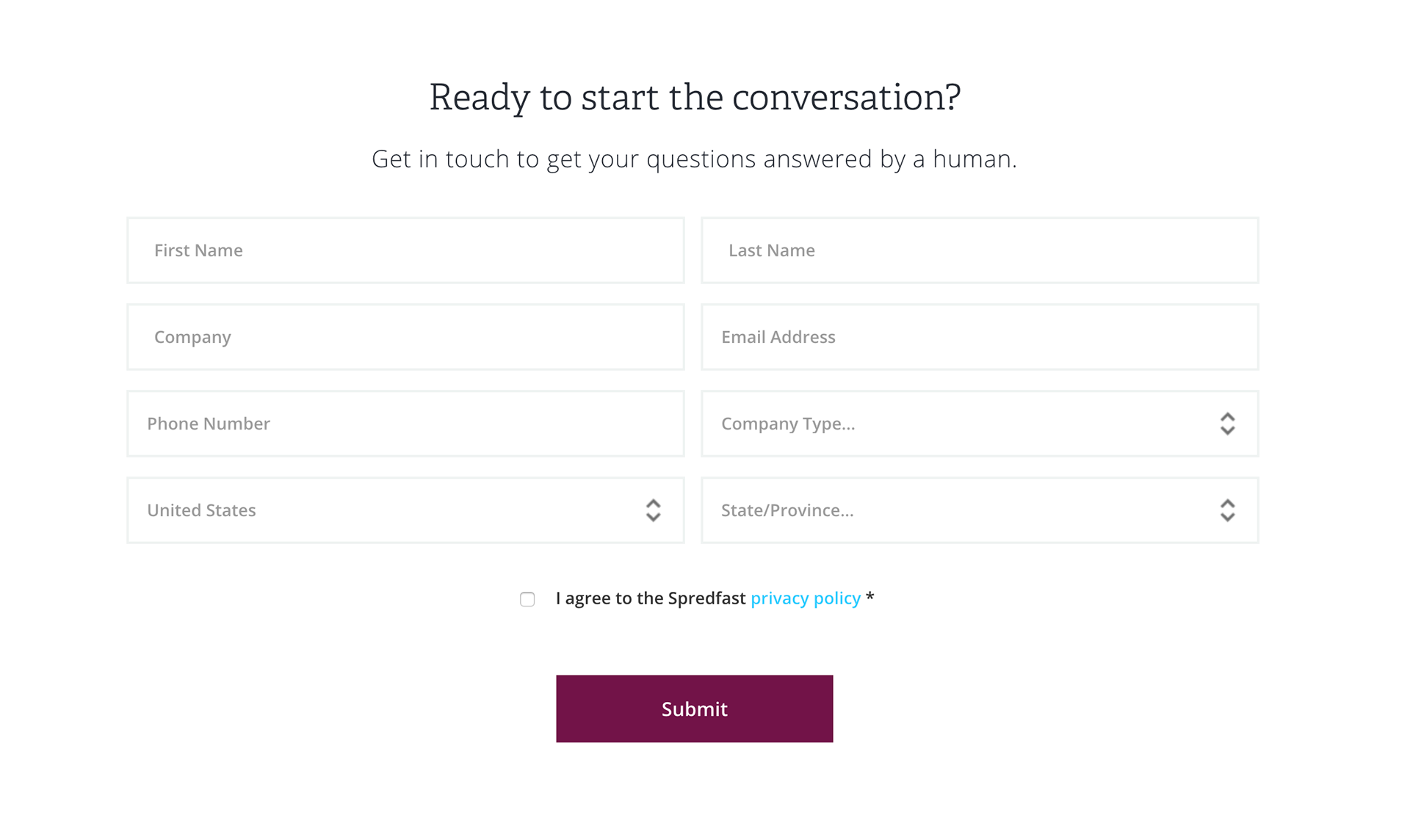 Our forms are incredibly important to our business. Again, straightforward, approachable language and design is key to making the process of converting easy, all while setting the appropriate expectation about what next steps the user can expect.

Clean, purposeful organization and intentional use of hierarchy and color really cleaned up our footer and made it one of the most useful components of the site.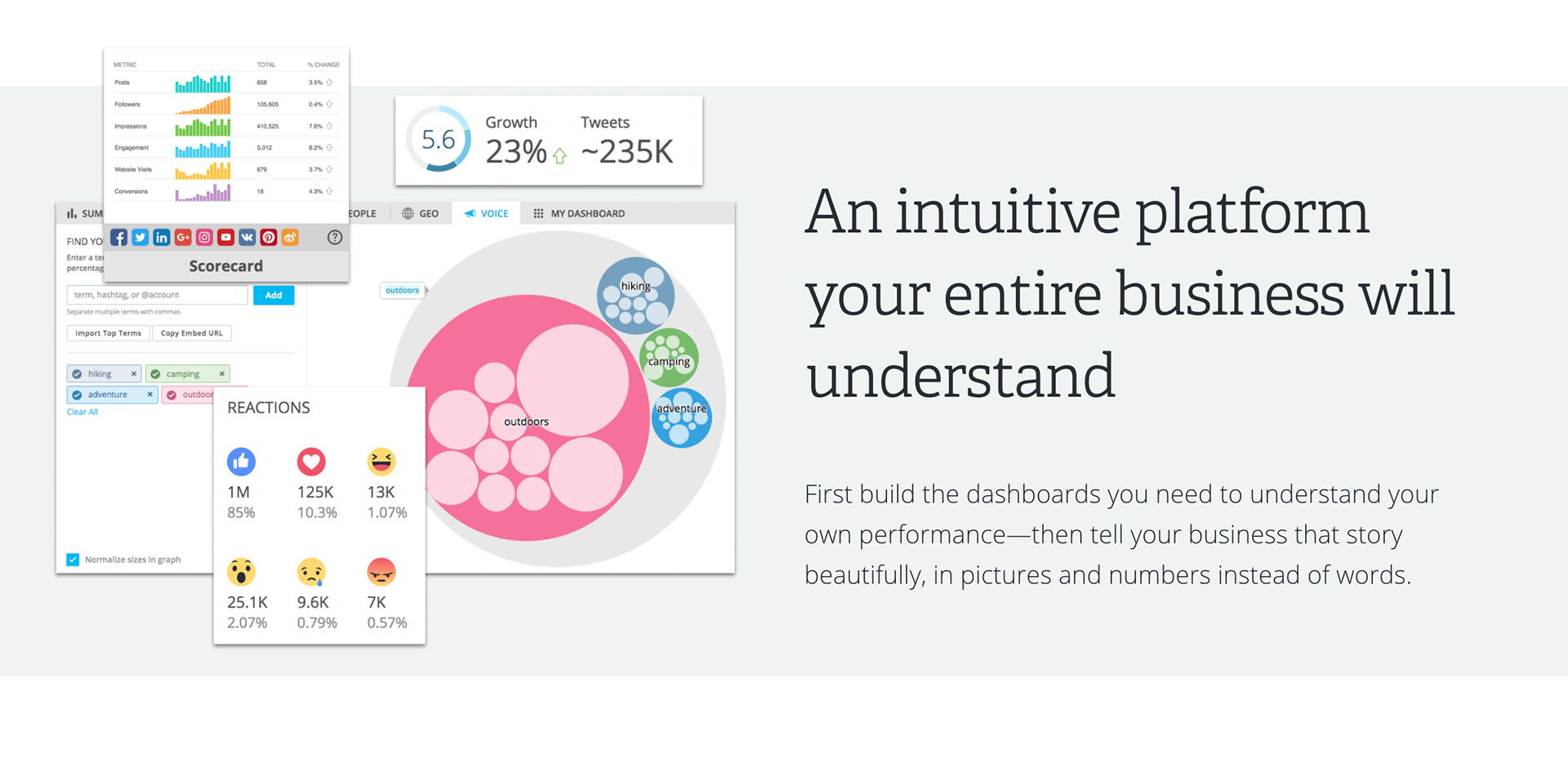 One of our proudest achievements was what we now call a 'screenshot cluster'. When selling software, its often a challenge to show concise visuals of product UIs that support your story. A viewer has to work pretty hard to visually parse often complex UIs to find the elements that the copy is addressing. By using this approach, we take the guesswork out of parsing the visuals, and open up the entire product to help support a message.
Illustration plays a key role across the home, about us, and solutions pages. By working with a single illustration library, we drive a lot of visual consistency between the pages and give the user a sense that they're seeing parts of a larger (branded) world.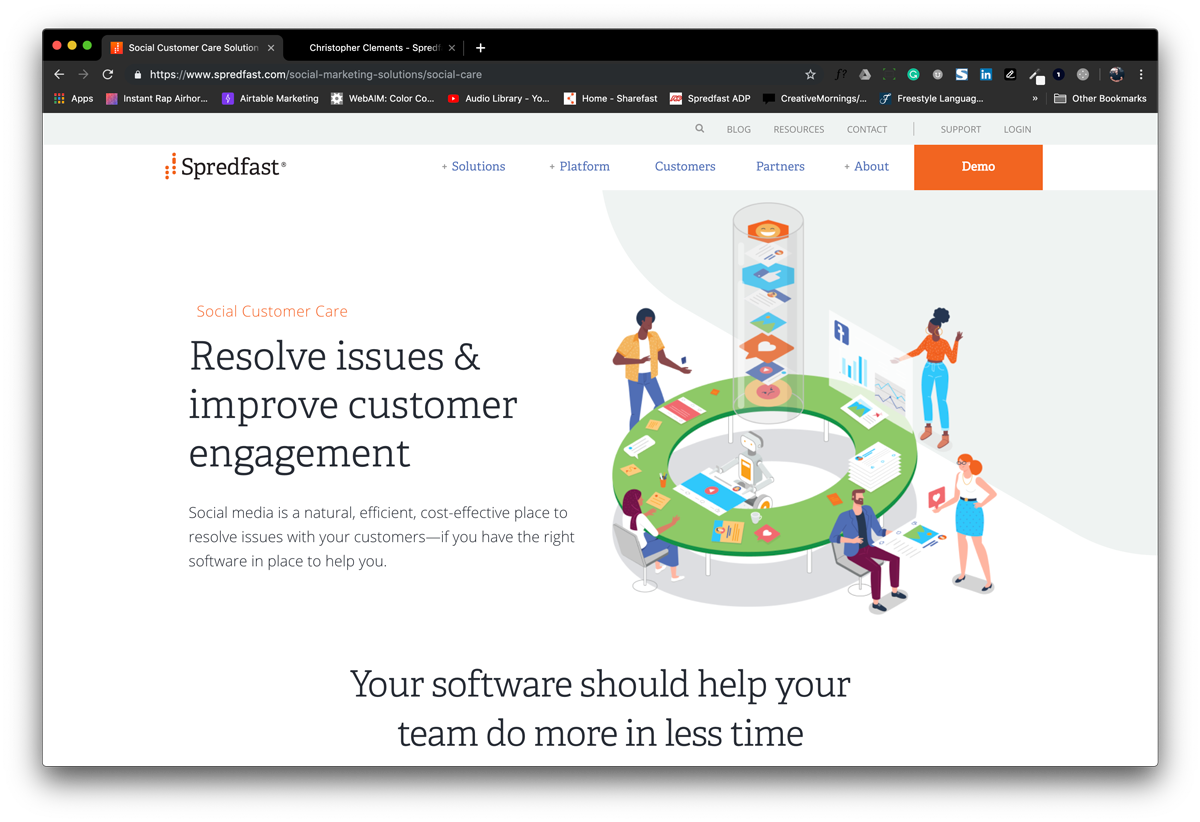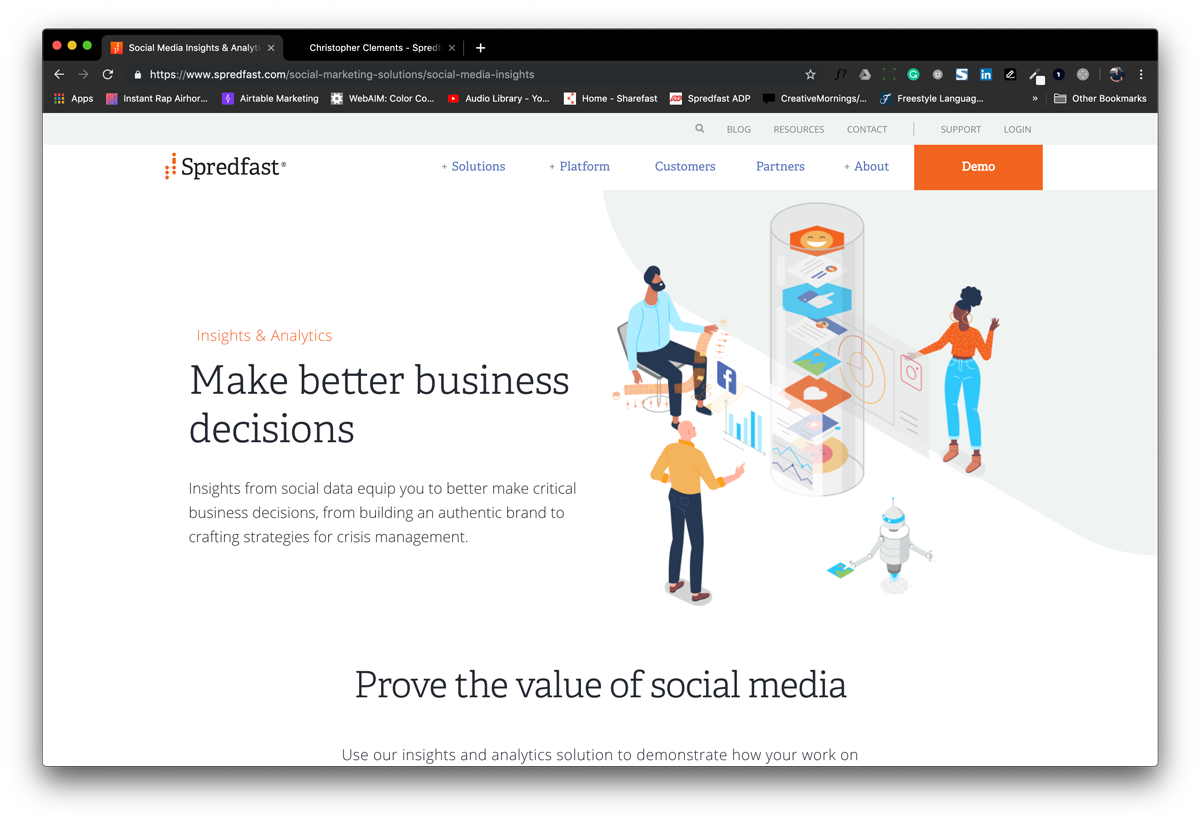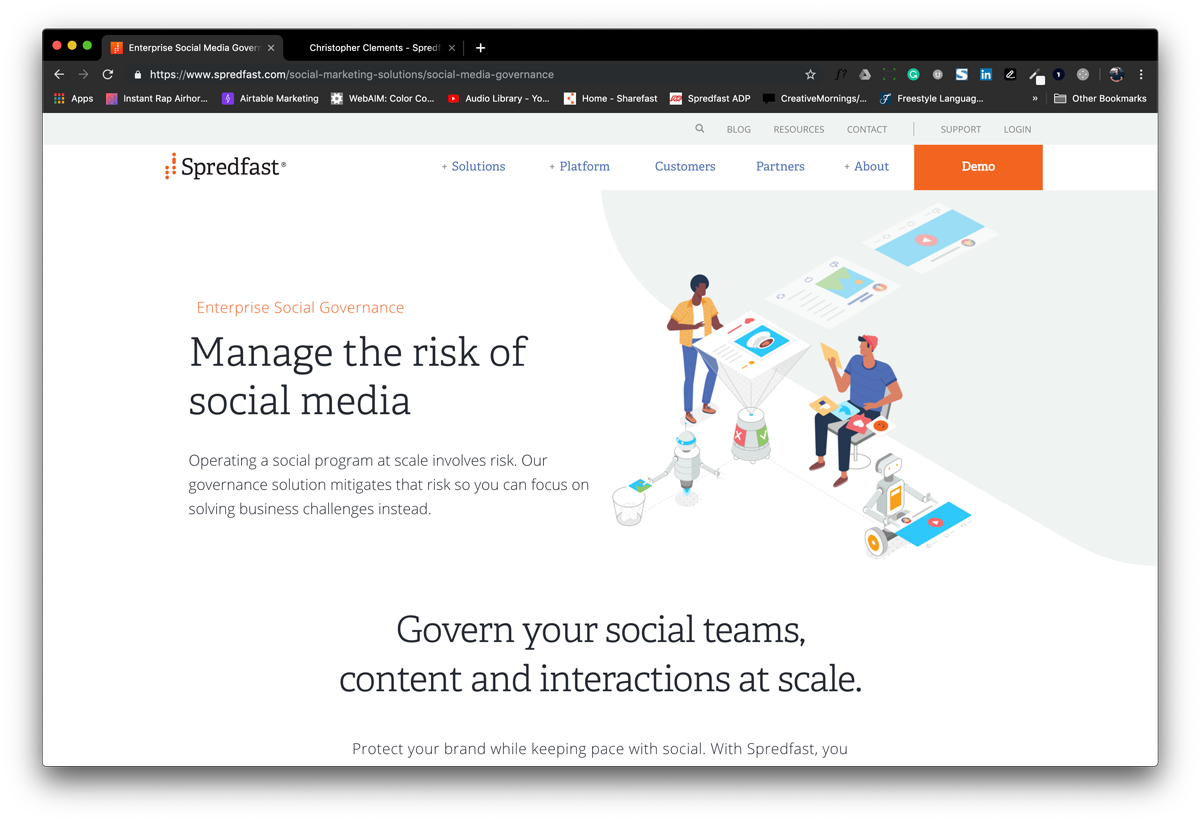 A website is certainly a team effort, and this refresh couldn't have happened without the help of a small team of kick–ass individuals.
Creative direction, UX, and visual design – Chris Clements
Project coordination, AGILE master, and creative catalyst –
Ben Thoma
Website product manager –
Brian Clegg
Brand language and copy –
Jaime Netzer
Front end development and UX/UI –
Clark Wimberly
Also a big thanks to Jim Rudden (CMO), Sarah Moore (VP of Marketing) and all our product marketing partners Josh Rickel, Austin Lytle, Christina Burgess, Blake Elmquist, and Betny Townsend for their contributions to the project and their trust in the team who stood up the new pages.