In Q1 2018, Spredfast was getting set to introduce a new product called Vault. It was refreshingly simple...a single tool that could be used by large brands who want to manage and secure access to their social channels. As the launch approached, the design team was engaged to help come up with copy, visuals and assets for launch.
We started where any good campaign starts, with brainstorming at a whiteboard. Here we roughed out headlines that reinforced the value of the product, and started to think about visuals that enhanced copy: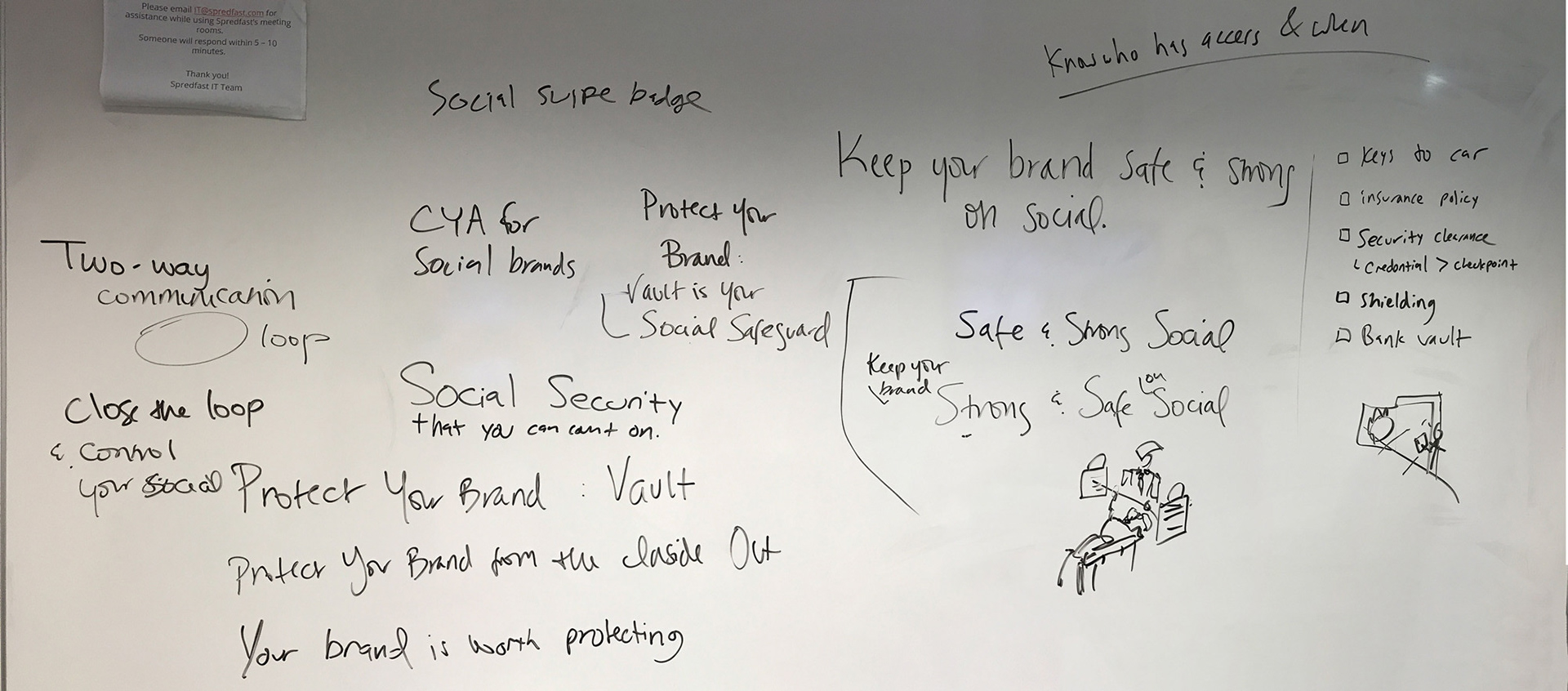 From there, it was on to initial sketches to get buy-in and approval before engaging an outside illustrator to help us execute final visuals.
I'm always thinking about copy when I'm doing concept sketches. Without equal intention and thinking paid to both copy and visuals, the campaign will fall flat.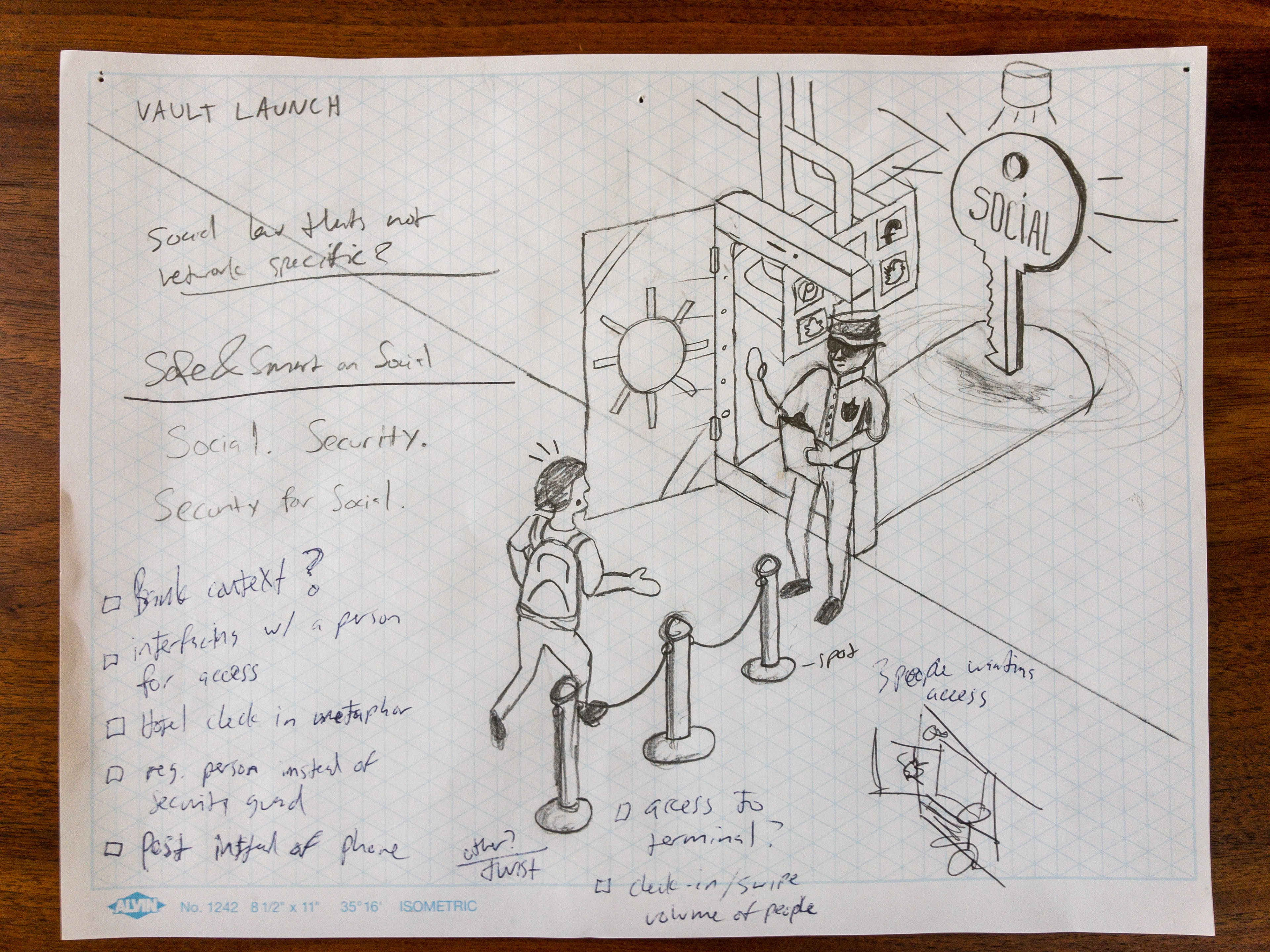 Breaking out the final elements to be illustrated: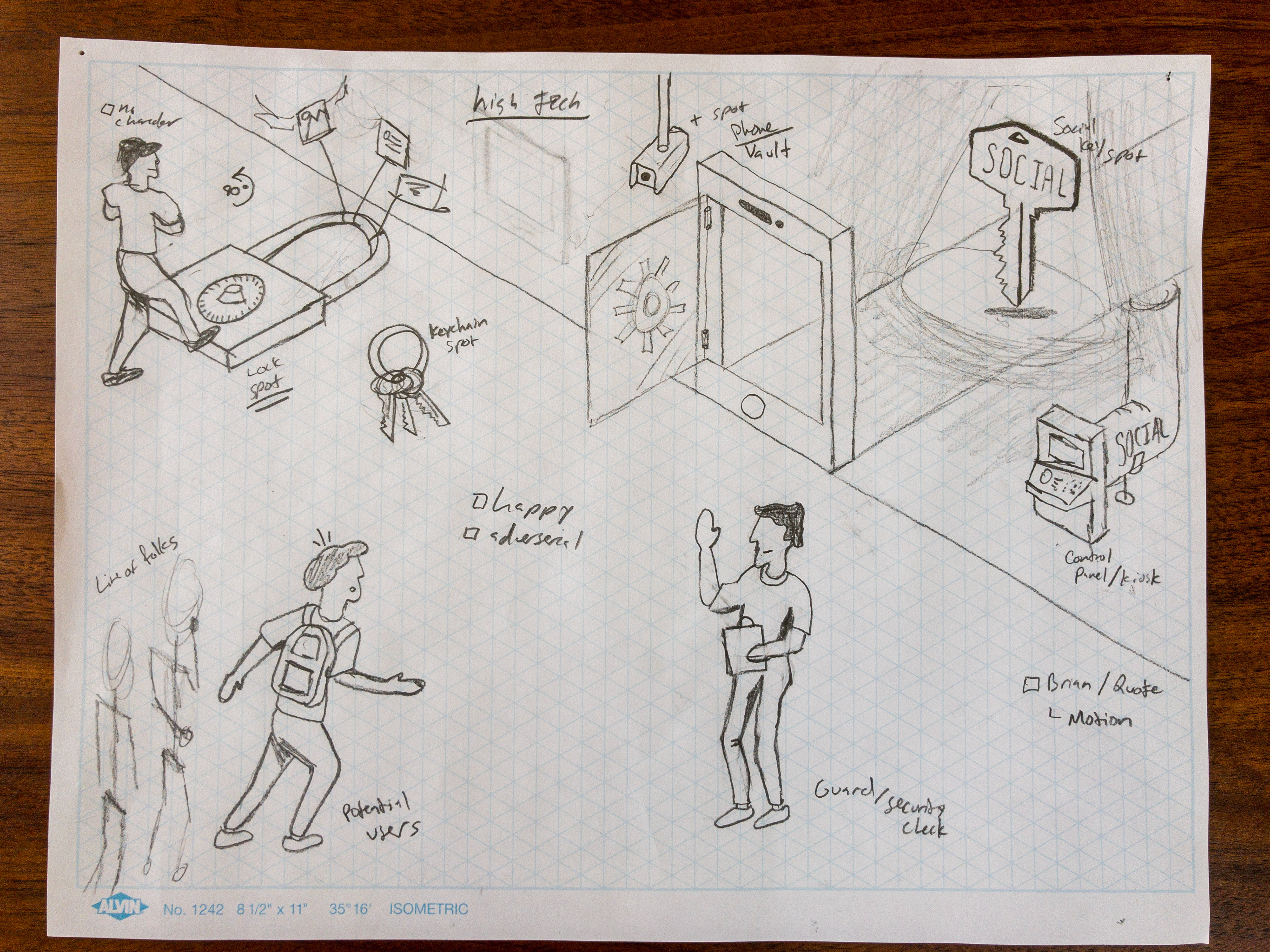 We're very fortunate to be able to work with a great group of illustrators. For the Vault launch, we engaged Brian Michael Gossett (
www.brianmichaelgossett.com
).
Brian is an Austin local and does killer work and he really helped us solidify the concept and bring our thinking to life. Below are selected works-in-progress that we explored: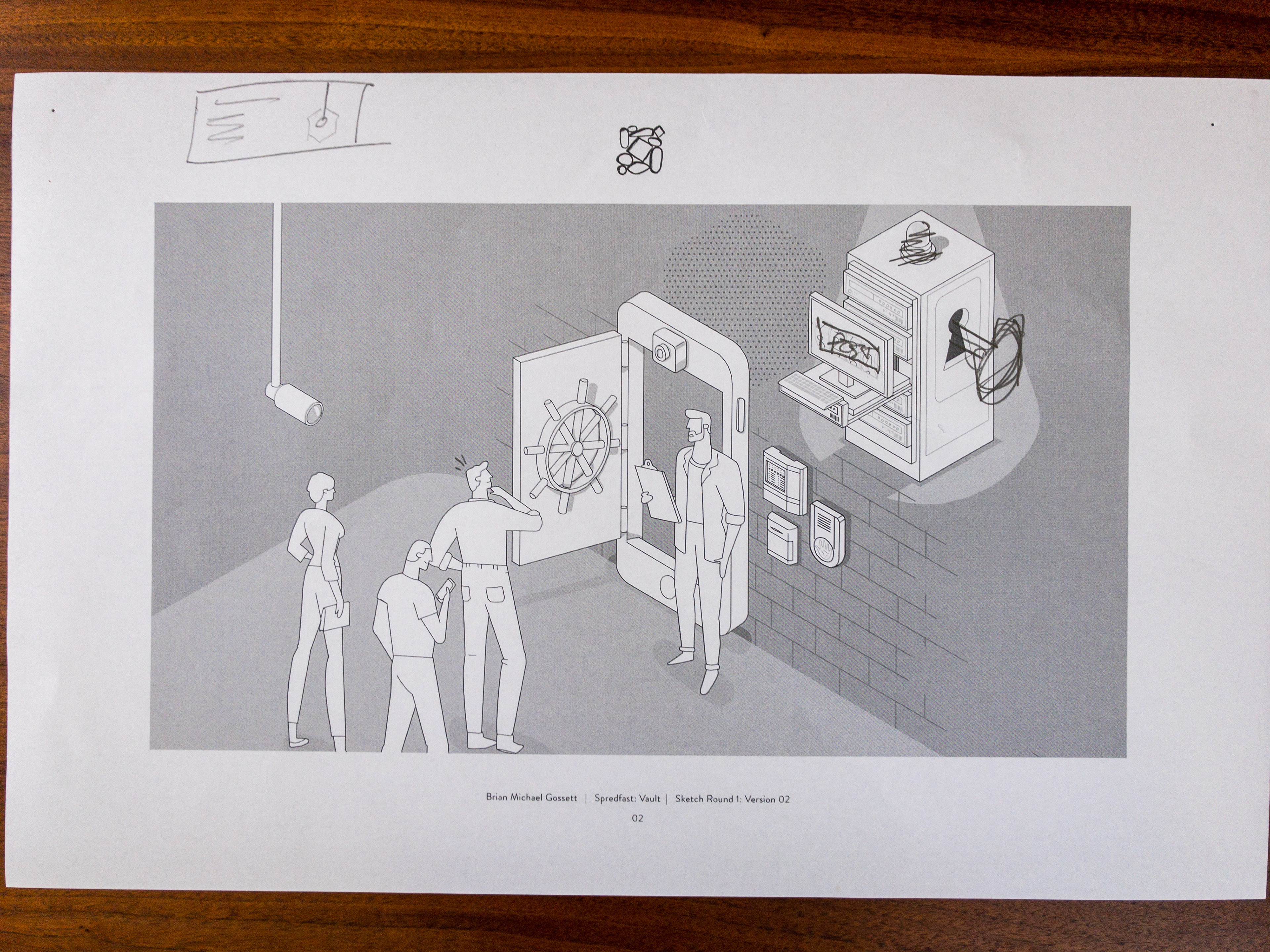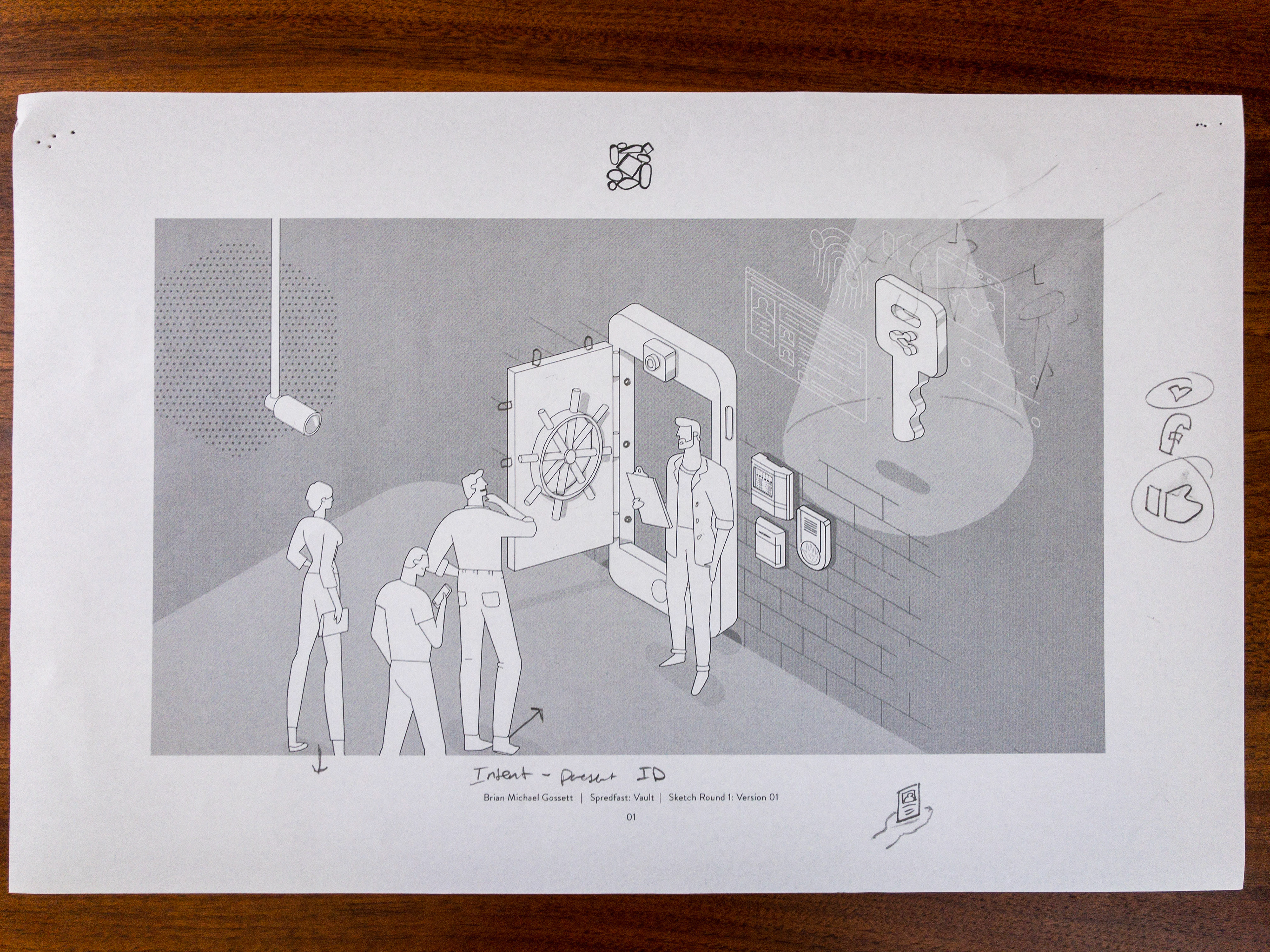 After finalizing both the hero illustration and accompanying spots, we were ready to put the assets to work in a variety of places. The first and foremost was the Spredfast homepage. This bespoke hero really allowed the illustration to shine, and we were able to integrate a little bit of motion for the floating key.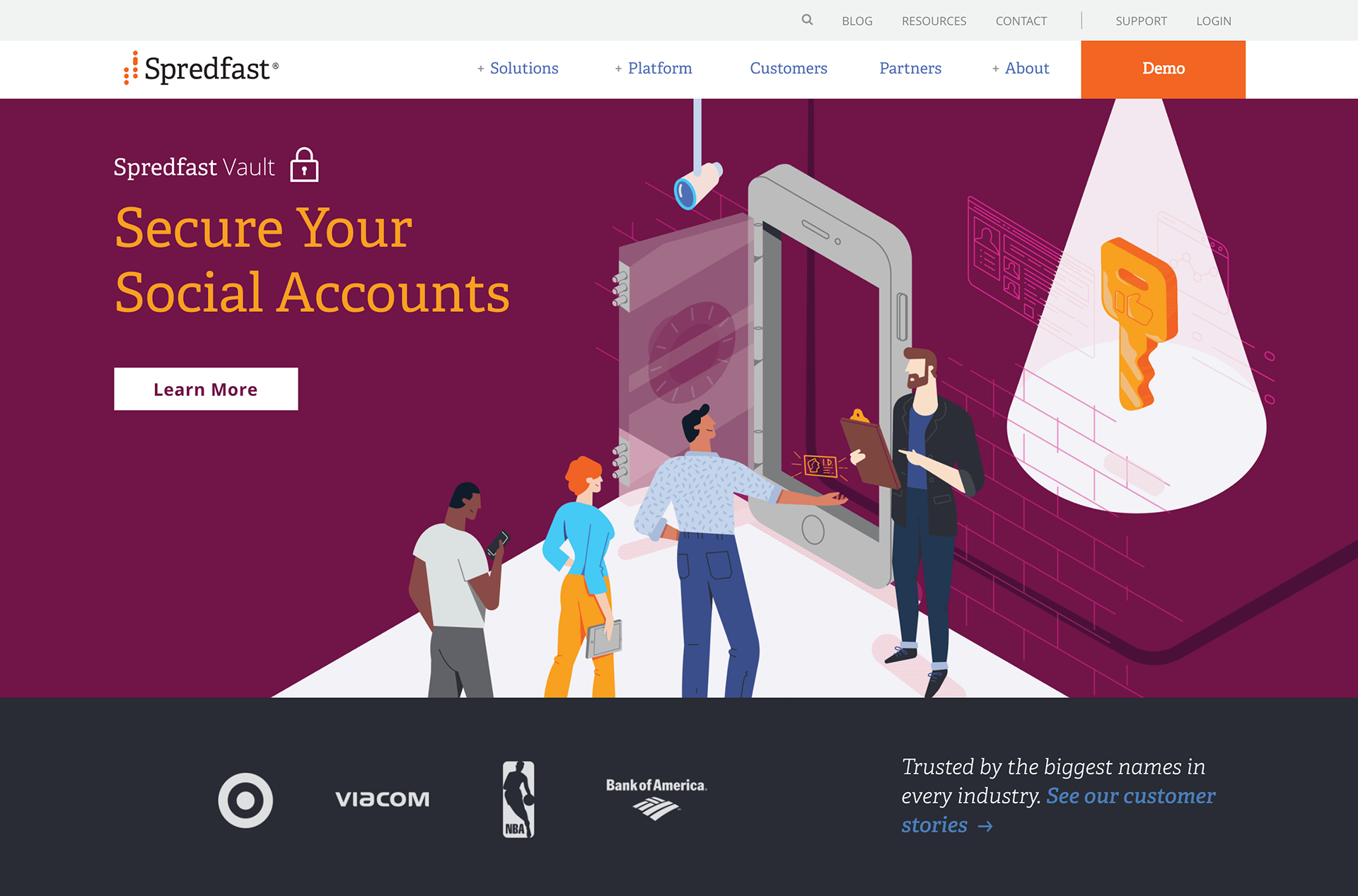 The hero image was used with accompanying blog posts and assets. Blog posts featured the full illustration: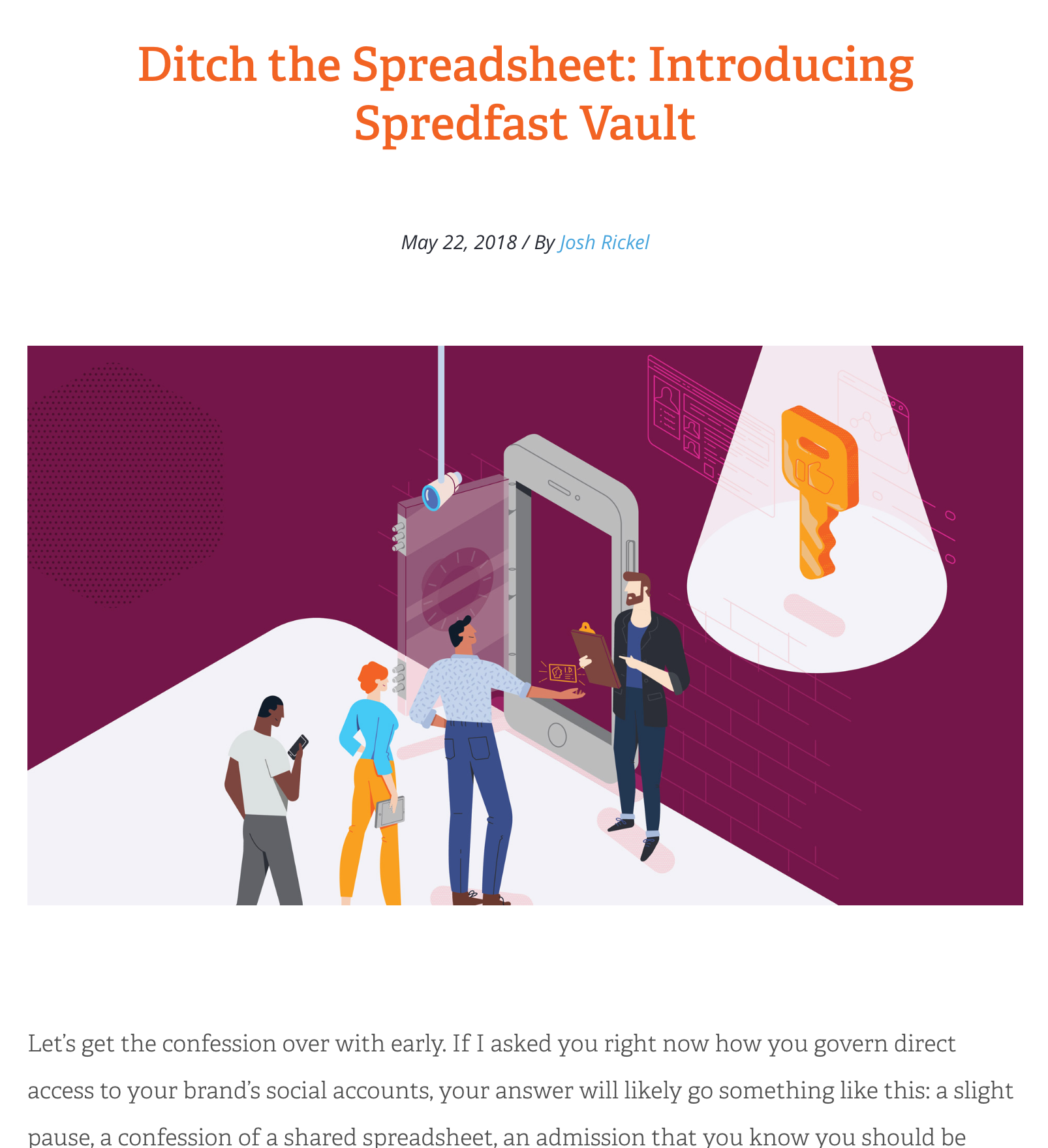 Product pages featured the spot illustrations tied to very specific product selling points: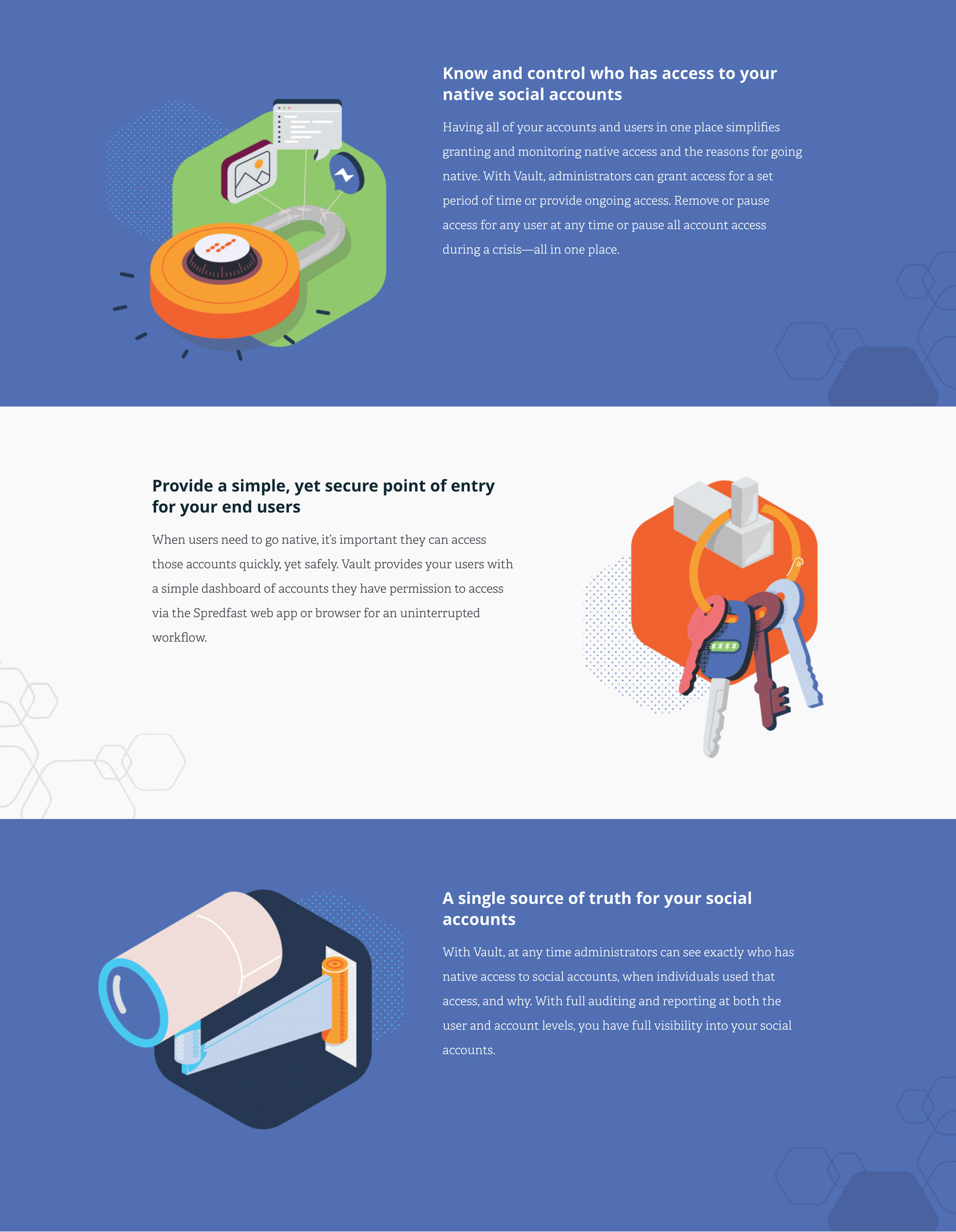 Spot illustrations have since been adapted into supporting governance and risk management whitepapers: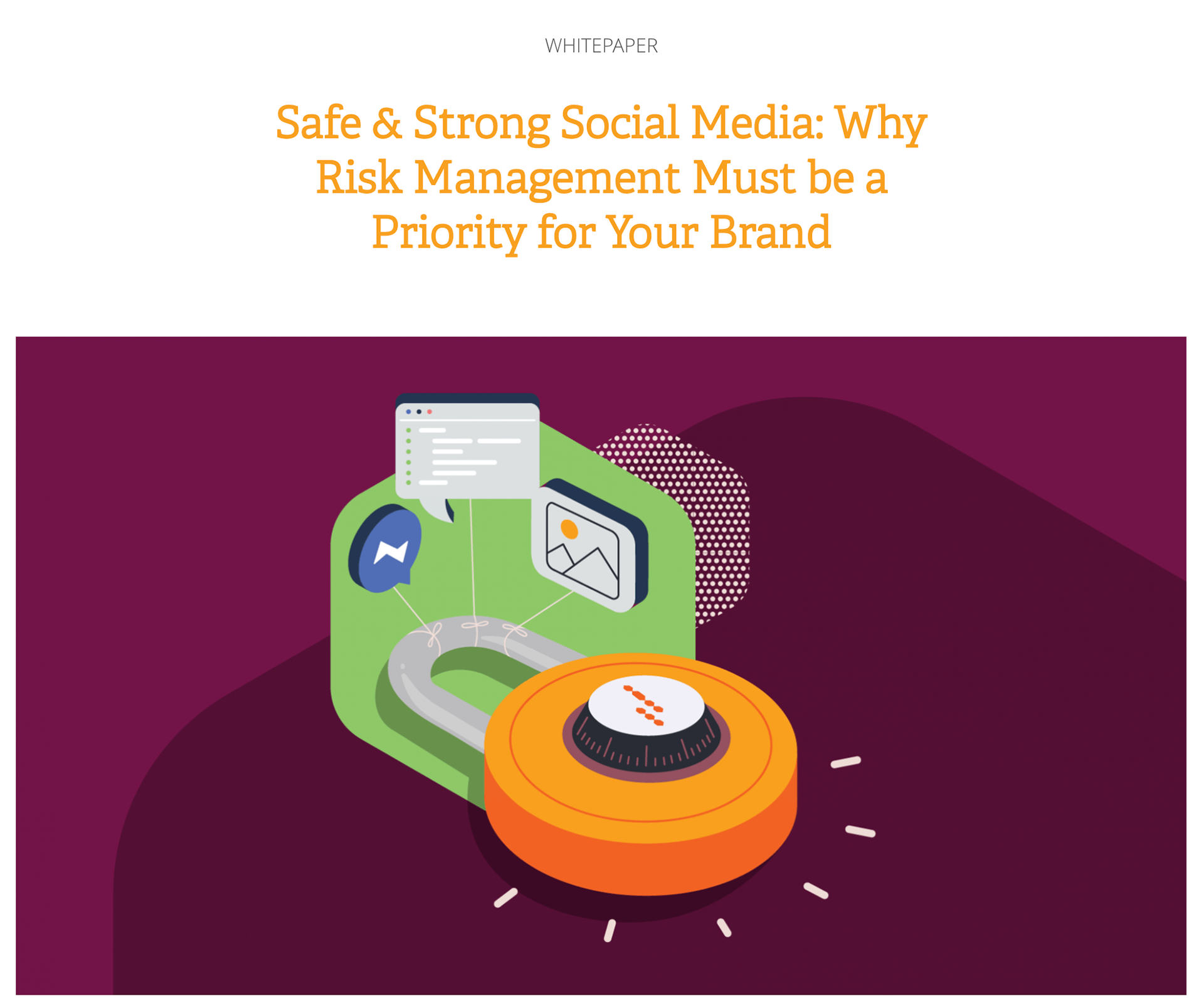 And we even made some simple banners to drive traffic featuring our 'social key':

Overall, the project was a huge success, and the stakeholders were thrilled. As always none of this would be possible without a killer team behind the work: