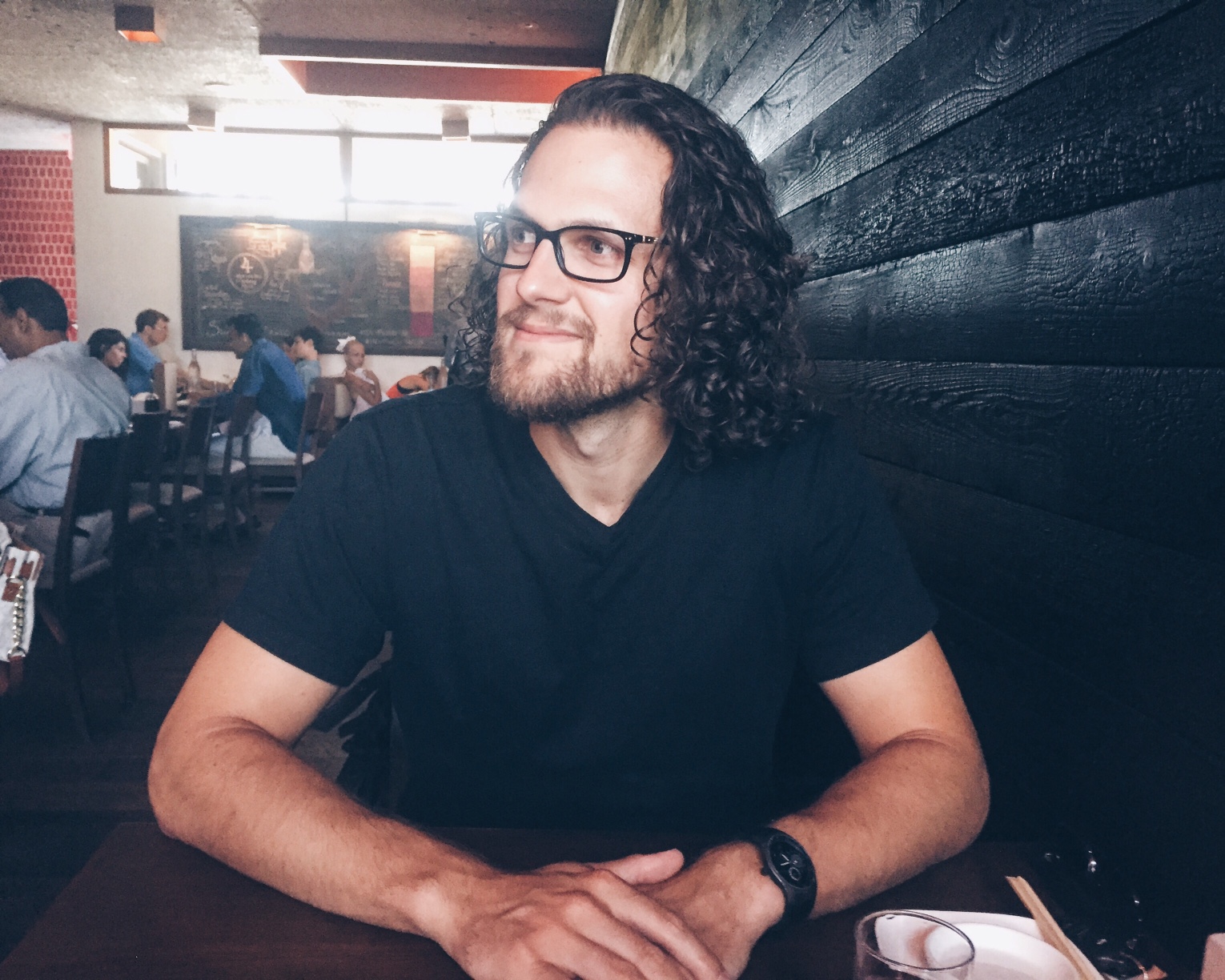 I am a creative professional with over nine years of experience solving problems visually. Graphic design is a core focus, but I am also equally adept at problem solving and storytelling through video, photography, UI and UX design, event/experience design and yes, even print.
Along with a strong design background, I have an equally deep knowledge of photography.  My diverse skill set was developed throughout college and into my professional career as I worked as a full time graphic designer while acting as principal photographer in my own studio. While at the studio, I developed additional skills in key areas like financial and business planning, as well as the all important art of managing the client relationship. I currently pursue photography as a true enthusiast, shooting for myself, family and on personal projects, while creativity and design have become my full-time profession.
In my current role as Associate Creative Director at Spredfast (formerly Mass Relevance), I am diving into the world of social marketing through design, specifically focusing on how to bring the Spredfast brand to life in a physical space during events. As you're browsing my work, be sure to check out both the 'design' and 'events' sections, as they contain my most recent and relevant design work.
I suppose no portfolio would be complete without a client list, and I've had the opportunity to help clients like Twitter, SXSWi, Mashable, NASDAQ, Goody's, Viacom Velocity and Viggle with custom social visualizations. Most recently, my work has been featured at CES, SXSWi, Digital Entertainment World, E3 and of course on the NASDAQ wall in Times Square in NYC.
Creative and art direction
Creative team recruiting, management and development
Vendor network development, sourcing and negotiations
Graphic design
Corporate branding and graphic standards
Adobe Creative Cloud (Photoshop, Illustrator, InDesign, etc)
Adobe Certified Expert - Photoshop
Photographer, focusing on portraiture, lifestyle and travel
In-studio and on-location lighting (still and motion)
Video, motion production and visual storytelling
Color management and print workflows
Brewing beer
Fitness
Using Google to solve my own problems